Side Menu Ends, main content for this page begins
Back to Side Menu (includes search)
Highlander GMC Athletes of the Week
Posted on: May 3, 2019 6:00 am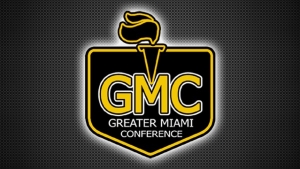 Congratulations to our Highlanders who were named GMC Athletes of the Week!
Joey McPeek Baseball Sr.
Joey pitched a complete game win 4-1 win over Lakota West. 7 Inn, 2 hits, 2 K, 1 R, 0 ER .
Logan Ryan Boys' Volleyball Jr.
Logan accumulated 13 kills, 20 digs and passed a 2.13 in serve receive this week in two matches against Lakota West and Mason. Logan is becoming a go-to player this season and is working hard to become consistent with his jump serve. Logan is 6th in the GMC in aces, 3rd in digs, and 7th in overall passing. He is a great all-around player.
Jacob Berkemeier Boys' Track Sr
Jacob has proven his dedication to his team and bettering himself time and time again. Every opportunity he is presented with, he takes advantage of. The example he sets for his teammates is an invaluable legacy that will live on after he has graduated. He ran great legs on the 4x2 and 4x4 relays last week and had a big personal best in high jump.
Gabby Dreyer Girls' Track Jr.
Gabby has become one of our go-to sprint relay members as the end of the seasons draws near. In addition to running a great leg on the 4x200, she ran a personal best in the open 200m and in the 4x400 relay. Gabby is one of the most dependable athletes on the team and a major part of the glue that helps to keep things together.
Ciera Franke Softball Sr.
Ciera Franke is the starting 1b for the Highlanders. She went down with a hamstring pull in the Colerain game after hitting a 2rbi double. Franke selflessly went in to pinch hit for the Highlanders against Mason when the score was tied in the 6th. Franke fell to the ground in pain the first two swings. With two strikes and unable to put weight on her front leg she refused to come out until her at bat (pinch hit) was complete. Franke blasted a double to right field almost crawling to 1b. The way she stepped up for her team can't be shown on stats. Franke is a leader both on and off the field as she always does what the team needs without hesitation. She is also a GMC Academic Athlete maintaining a 3.5.
Grace Aug Girls' Lacrosse Sr.
Grace scored 4 Goals against Fairfield last week and leads this season with 17. Grace also plays basketball and is on the Honor Roll.