Oak Hills High School News
Highlander GMC Athletes of the Week
Posted on: October 15, 2019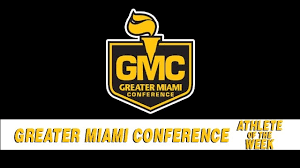 Congratulations to our Highlanders who were named GMC Athletes of the Week!
Maria Olson Fr Girls' Cross Country
Maria battled a foot injury after the first race of the season which caused her to lose three weeks of training. She has worked hard to get herself back in shape. At the GMC championship race on Saturday, she placed 26th and earned 2nd team All-League honors.
Nate Srode Soph Boys' Cross Country
Nate had a courageous start to his race on Saturday at the GMC Championships, running a faster first mile than he ever had before. He didn't panic or back down and ended up running a huge personal best while being the second highlander to cross the finish line. Nate knew that his team needed him, and he stepped up to the challenge.
Logan Vickrey Sr Football
Logan had 6 tackles and 2 assists this past week vs. Lakota East. Logan is an excellent student with a 3,9. He also wrestled during his freshman and sophomore years.
Logan Hehman Jr Football
Logan had 5 unassisted tackles and a kickoff return of 33 yards vs. Lakota East. Logan has a 3.6 GPA, and is a multi-sport athlete, playing baseball this spring.