Oak Hills High School News
Highlander GMC Athletes of the Week
Posted on: October 30, 2019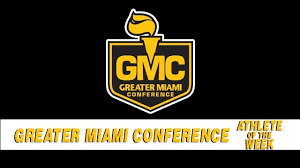 Congratulations to our Highlanders who were named GMC Athletes of the Week!
James Schmidt Jr. Boys' Cross Country
James placed 17th at the regional championship on Saturday. The top 20 finish qualifies James to compete at the state championship this weekend. James is the first Oak Hills cross country athlete since 2013 to achieve this feat!
Mayson Reperowitz Sr. Girls Volleyball
Mayson was selected 1st Team All GMC and 3rd Team All-District. She will represent Oak Hills in our District 16 Senior Showcase. All around leader on and off the court. She is also one of the 5 seniors to receive All-Academic Awards. She carries a 4.0 GPA and is a part of many clubs at Oak Hills.
Devin Holt Jr. Football
Devin Holt created offense all night last Friday vs Fairfield. Holt totaled 99 yards on the ground & averaged 5 yards a carry. Holt's total offensive production on the night was 156 yards on the ground & through the air.
Logan Vickrey Sr. Football
Vickrey led the Highlander defense & special teams last Friday vs Fairfield. He totaled 7 tackles on the evening.