Side Menu Ends, main content for this page begins
Back to Side Menu (includes search)
Highlander GMC Athletes of the Week
Posted on: December 4, 2019 9:00 am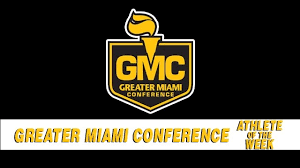 Congratulations to the following Highlanders for being named GMC Athletes of the Week!
Nathan Sexton Boys' Bowling Sr.
Nathan bowled a 479 two game series, leading the boys to a win over Talawanda helping improve the team to 3-0.
Dy'Jhanik Armfield Girls' Basketball Sr.
The senior guard and team captain scored 49 points, recorded 11 steals, 9 rebounds and 6 assists in two games last week. She had 26 points and 8 steals in a win over Western Hills and is shooting 60 percent from the field over the course of the season thus far. Her overall grade point average is 3.11.
Michael Witt Boys' Basketball Sr.
Michael has been a positive, contributing member of our Boys' Basketball program for the past 4 years. As a student assistant, Michael participates in practice, films games, keeps our scoreboard, serves community service, and assists in any other needed ways. Michael is a conscientious student and aspires to be a Student Assistant at Xavier, following in his brother John's footsteps. John is currently a Student Assistant for the Xavier University men's Basketball program