Side Menu Ends, main content for this page begins
Back to Side Menu (includes search)
Highlander GMC Athletes of the Week
Posted on: December 15, 2020 10:00 am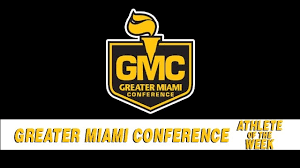 Elena McBride Girls' Bowling Soph
Sophomore Elena McBride has started the 2020-2021 season as a leader on the Girls Varsity Bowling team. She currently is 25th in the GMC with an average of 152.7 and a high game of 211. At the Holiday Classic this past Saturday, she helped her team reach the second round of the tournament by rolling a game of 187, which was 48 pins higher than her first game.
Zach Taphorn Boys' Bowling Sr
Zach led the way for the boys' 3rd place finish at the Holiday classic by rolling a 438 series including a 276 game. He also won a 9 and 10th frame roll-off to help keep the boys from elimination in the championship bracket.
Daphne Glazer Girls' Swimming Sr
Daphne (Froggy) has been one of the most reliable swimmers on the team for the last 4 years. She rarely misses a practice and has moved up to the A group for this year. In her first meet Daphne was able to PR in the 100 breaststroke with a 1:30.85 and continues to work on new events to become part of the GMC and Sectional line ups.
Evan Wildenmann Boys' Swimming Soph
In his second year on the team, Evan has made tremendous advances. He worked hard last year in the B group, developing his strokes and this year has moved to be a big part of the A group. With PR's in both of his individual events in his first meet of the year, Evan has proven he is ready to help the team to be successful, this year and years to come.
Brandon Mitchell Wrestling Sr
Brandon won the 113 pound championship at the Edgewood Invite. Congratulations Brandon!
Dylan Pennekamp Wrestling Soph
Dylan pinned a D2 State Qualifier in the finals of the Edgewood Invite. Congratulations Dylan!
Adham Shalash Wrestling Jr
Adham came back with an impressive run to finish 3rd at the Edgewood Invite. He pinned every opponent to the 3rd place finish! Congratulations Adham!
Alana Uran Girls' Basketball Sr
Alana, a senior captain, was honored on Senior Night this past week vs. Colerain. Alana is the prime example of a role player who is the vocal leader of the basketball team on the floor, always encouraging her teammates and supporting them during practice and the game. She carries a 4.0 GPA and has done a great job helping the younger players learn the system and getting them ready for the season.
Jacob Ramstetter Boys' Basketball Sr.
Jacob, a senior captain, was one of Boys' Basketball 3 seniors honored this week on Senior Night. Jacob has battled through some injuries to become a leader on our team on and off the court. Jacob spends extra time improving his skills, lifting weights and demonstrating great character to serve as a role model for our younger players. He is a multi-sport athlete and owns a 4.0 GPA in an AP and Honors course schedule.