Oak Hills High School News
Highlander GMC Athletes of the Week
Posted on: March 23, 2021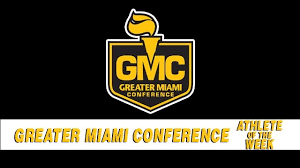 Congratulations to our Highlander GMC Athletes of the Week!
Avery Gottlieb Softball Soph
Avery has been preparing all off-season for the 1st pitch of 2021. She's put time and effort into bettering her game. Avery threw 4 perfect innings in the Highlander's first scrimmage. She's leading on the field and holding her own in the classroom. We can't wait to see her leadership in the circle this season.
Gabrielle Byrd Girls' Lacrosse Sr
Gabby has a 4.0+ GPA and is a Senior Midfielder. Gabby had a great game against Mercy McAuley with 5 ground balls, 3 draw controls, and forced 5 turnovers. Gabby is a great team player and is willing to play any position when needed to help her team out.
Alexis Bosse Girls' Lacrosse Sr
Alexis has a 4.0+ GPA and is a first-year Lacrosse player. During her first game as a starting Defensive player, Alexis forced 5 turnovers, had 6 ground balls, and helped with a few key stops against Mercy McAuley.
Jared Peracchio Boys' Lacrosse Sr
Jared is a team captain who had a fantastic Varsity debut at goal vs Edgewood. He had a 91% save percentage and led the Highlanders to a 12-1 victory. Jared attends Diamond Oaks and is in the Automotive Service Technician program.