Side Menu Ends, main content for this page begins
Back to Side Menu (includes search)
Highlander GMC Athletes of the Week
Posted on: February 7, 2023 9:00 am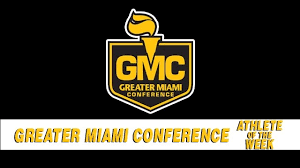 Congratulations to our Highlanders who were named GMC Athletes of the Week!
Will Kadakia Boys' Swimming Soph.
Will has made big strides this year in improving his times. Over the weekend he placed 12th in the 200 Free and 9th in the 500 Free at GMC's. He recorded a personal best time in the 500 Free with a drop of almost 15 seconds! Will continues to be dedicated in the water and in his academics by achieving a 4.0 GPA.
Maria Olson Girls' Swimming Sr.
Maria is a Senior Captain on the Swim Team and continues to be a positive role model for her teammates in and out of the water. At GMC's this weekend, she placed 14th in the 200 Individual Medley and 10th in the 100 Butterfly. Maria is a member of the YMCA Synchrogators and continues to maintain a 4.0 GPA.
Natalie Reed Girls' Basketball Soph.
Natalie, a sophomore guard, came off the bench and played her best minutes of the season in a close loss to the No.4 rated team in the state, Princeton. She grabbed a career-high 5 rebounds, had 3 steals, 1 assist and a basket in addition to playing outstanding defense. She followed that performance up with another quality game in the season finale at Colerain, grabbing 2 rebounds, 2 steals and an assist to help Oak Hills to a 63-50 win. Natalie is an outstanding student who carries a 4.0 GPA.
Anna Campbell Girls' Basketball Jr.
Anna, a junior guard, came off the bench to score a career-high 19 points in a 63-50 win over Colerain in the season finale. Anna shot 6-of-10 from the field, including 4-of-8 from 3 point range. It marked the third time in the last 10 games Anna has made four 3 pointers in a game. She also added 4 rebounds, a steal and an assist to help the team finish 5th in the GMC. Anna is an outstanding student who carries a 4.0 GPA.
Ayva Moore Girls Basketball Soph.
Ayva, a sophomore guard, scored 9 points on perfect shooting in the season ending 63-50 win over Colerain. Ayva was 4-of-4 from the field including her first varsity career 3 point basket. She also added 2 rebounds, 2 assists and a steal in the win. Ayva is an outstanding student and carries a 4.0 GPA.
Brady Sabin Boys' Bowling Jr.
Brady bowled a 535 series (278, 257) against Lebanon and a 443 series against Colerain to help the boys stay undefeated on the season. Brady is averaging just over 200 this season and is in the top 10 in the GMC.
Peyton Lipps Boys' Bowling Soph
Peyton stepped up against Lebanon to roll a 445 series. Peyton has taken great steps forward this season, and has improved greatly. Peyton is willing to step up to any challenge the team asks of him.
Brandon Stidham Boy's Basketball Jr.
Brandon has shown tremendous improvement over this season. He has demonstrated a positive work ethic, has been a selfless teammate, and has committed extra time to skill work improvement. Brandon is an excellent student, earning a 3.5 GPA, and he is a 3 sport athlete.
Max Supe Boys' Basketball Soph.
Max has contributed to our varsity team's successes this season. He practices hard, and consistently pushes his teammates to improve and to give their best. He spends many mornings before school shooting with his teammates. After recovering from a football injury and being able to play starting in late December, Max, as a sophomore, played mostly JV minutes this season. Recently he has constantly pushed others for varsity minutes. Max is a two sport athlete who also holds a 4.0+ GPA, ranking him 39th in a class of 639.