Oak Hills High School News
Honor Jazz Band Results
Posted on: February 5, 2019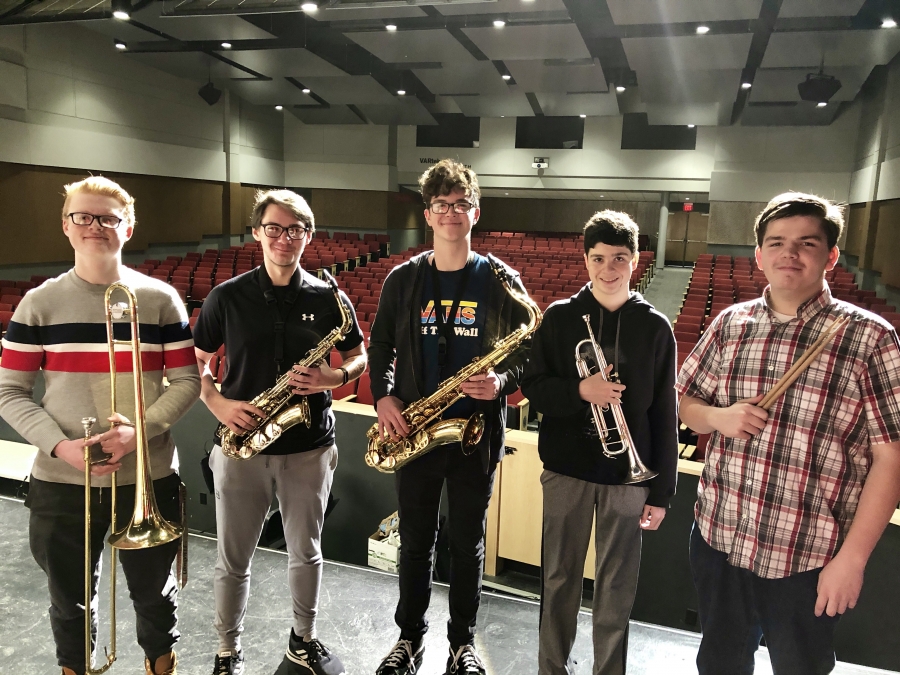 A big thank you to all OHHS band members who auditioned for this year's 2019 OMEA District 14 High School Jazz Band. Due to the large number of students that auditioned this year, there are TWO jazz ensembles for the first time ever. Selection is incredibly competitive as only 19 students are placed in each ensemble. 10 high schools from throughout Cincinnati are represented this year and we are thrilled to have 5 students selected for this prestigious honor, the most ever for Oak Hills High School. A huge congratulations to:
David Moore (alto sax, Jazz Ensemble 1)
Connor Allen (trombone, Jazz Ensemble 1)
John Breadon (percussion, Jazz Ensemble 1)
Josh Liedhegener (tenor sax, Jazz Ensemble 2)
Jacob Mancini (trumpet, Jazz Ensemble 2)
Students will perform a special concert at Princeton High School on Sunday, February 24th which will feature both HS jazz ensembles and the middle school honor jazz band, all led by special guest professional jazz musicians.
Thanks again to all students who auditioned. Tremendous things are happening in Oak Hills Bands, and we are so very proud of our talented students' many accomplishments! Congrats again.
(L to R, all juniors):
Connor Allen - Trombone
David Moore - Alto Sax
Josh Liedhegner - Tenor Sax
Jacob Mancini - Trumpet
John Breadon - Percussion