Side Menu Ends, main content for this page begins
Back to Side Menu (includes search)
OHBA to kick off $60K sousaphone fundraiser campaign
Posted on: August 30, 2018 11:00 am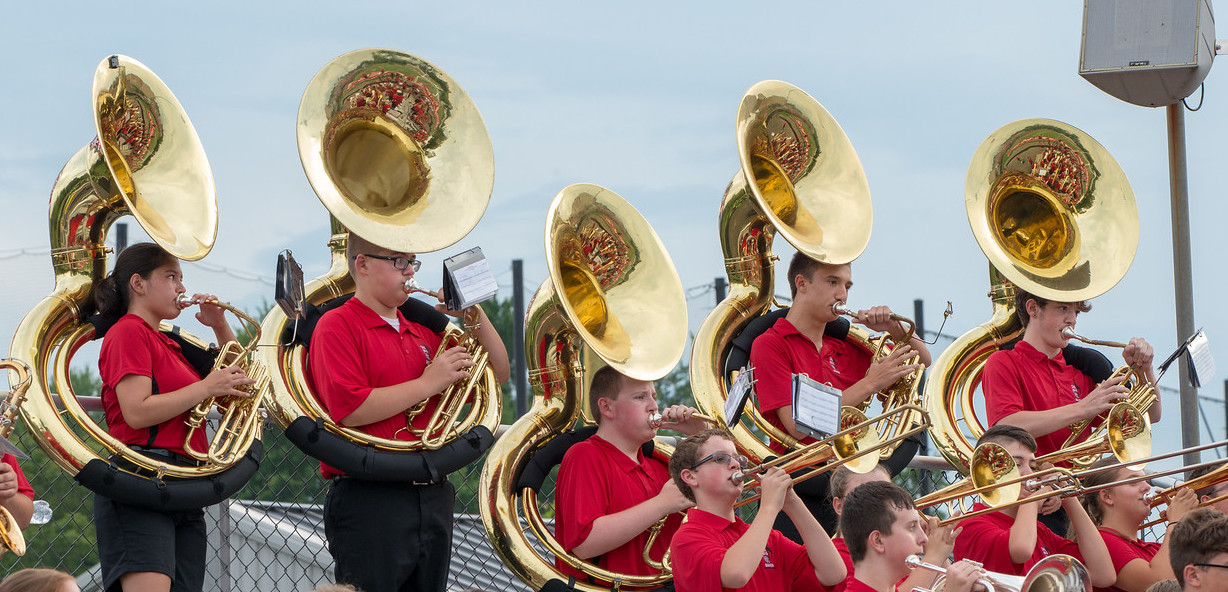 As many of you know, Oak Hills Bands has been a great pillar of our community for decades. Its traditions combined with the immense hard work of our wonderful students, former and current, has spurred great growth in our program over the past few years, and we will be working diligently to see that growth continues in the coming years. Many exciting things are on the horizon!
With a growing band program comes the need for a variety of equipment and instrument purchases, some small, some major. In the past, many of these items have been made possible by our band boosters, school and district, combined with several fantastic individuals who have gone above and beyond to help our program reach new heights. For that we are grateful!
We now need the support of our band family, alumni, community, and performing arts enthusiasts more than ever.
The Oak Hills Band Association and the OHHS Band Staff have set forth a goal to raise $60,000 to replace our marching bands' sousaphones (marching tubas), several of which date back to 1974. Please join OHBA and the fantastic students of Oak Hills Bands in helping us make this dream a reality!
At OHHS home football game on August 31st, OHBA will be kicking off our sousaphone fundraising campaign. There will be tables set up near the home concession stands with several games, prizes to be won, spiritwear items for sale, donation buckets, and info available on how you can help. All proceeds will go towards the future purchase of these instruments. Please spread the word to your family, friends, and fellow Oak Hills supporters, so we can continue to see this band program reach new levels in the coming years!
WANT TO HELP RIGHT NOW??
Make a tax-deductible donation via PayPal on OHBA's website!
http://www.oakhillsbandassociation.org/donate ANY amount helps!
Thank you, and we look forward to seeing many of you at our different events.
GO HIGHLANDERS!