Oak Hills High School News
OHHS Art and Design "Selections" Exhibitor Wins MSJU Scholarship!
Posted on: November 5, 2019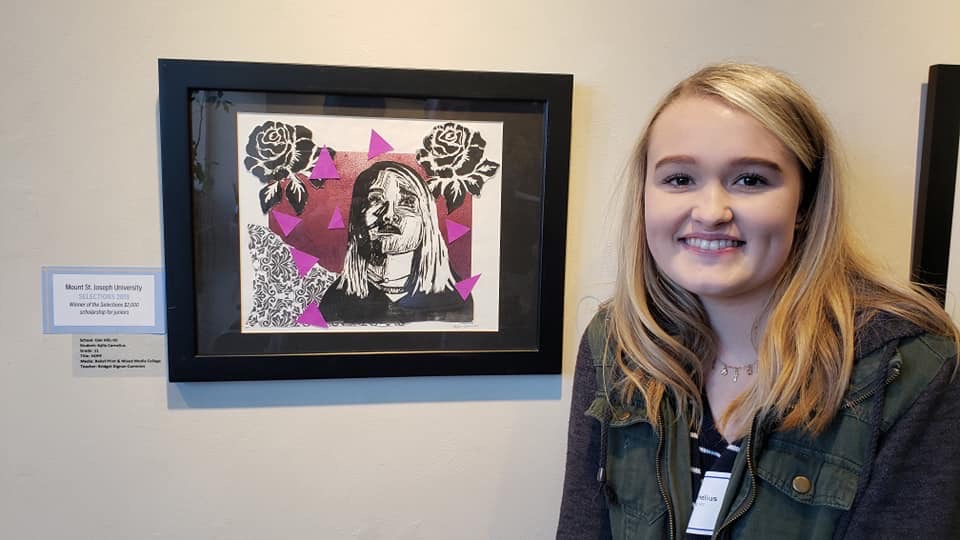 Selections 2019 is a biennial exhibition and awards gala, hosted since 1983 by Mount Saint Joseph University, that spotlights artworks created by talented area junior and senior high school students as selected by their art teachers. Also included in the exhibition, is the opportunity to apply for Scholarships.
OHHS Art and Design junior Kylie Cornelius was awarded one of the two $2000 Junior Level Selections 2019 Scholarships. This scholarship is renewable for four years and could net up to $8,000 over your four years at the Mount!
Selected by OHHS Art Teacher, Bridget Dignan-Cummins:
Kylie Cornelius, Grade 11: Drawing and Printmaking with Ms. Schorsch
"HOPE", Relief Print, Screenprint, and Collage Materials