Oak Hills High School News
OHHS Art and Design Students Explore "Art and Race Matters"
Posted on: November 18, 2019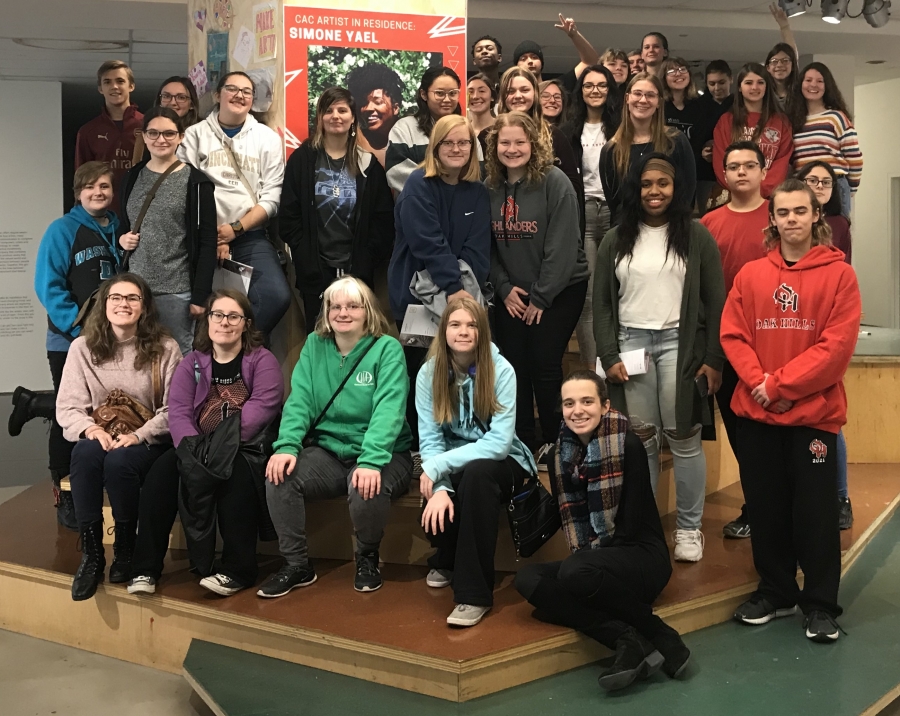 OHHS Art and Design Studio Art AP, AP Art History students recently visited the Contemporary Arts Center to view "Art and Race Matters". The exhibition is the first comprehensive retrospective of one of America's most compelling and controversial artists, Robert Colescott (1925-2009). CAC Alice & Harris Weston Director, Raphaela Platow stated "I feel strongly that Colescott's exploration of race, identity, and politics in the US are as pertinent as ever. This major survey outlining Colescott's overall contribution is a timely undertaking that will also reevaluate the artists' place within the art discourse." Curator Lowery Stokes Simes stated, "given the crises of race relations, political propaganda and image manipulation in the current American landscape, Colescott's career has never been more relevant".
Students will use their experience in interacting with Colescott's body of work as means of inspiration for their developing their own Sustained Investigation for the Studio Art AP portfolio and as a comparative lens for study in AP Art History. Throughout the docent-guided tour, students engaged in thoughtful discourse regarding their interpretations of the works and their relevance to history and of contemporary society.