Side Menu Ends, main content for this page begins
Back to Side Menu (includes search)
OHHS Band: Cyclones Game + Honor Band Congrats
Posted on: January 17, 2023 1:00 pm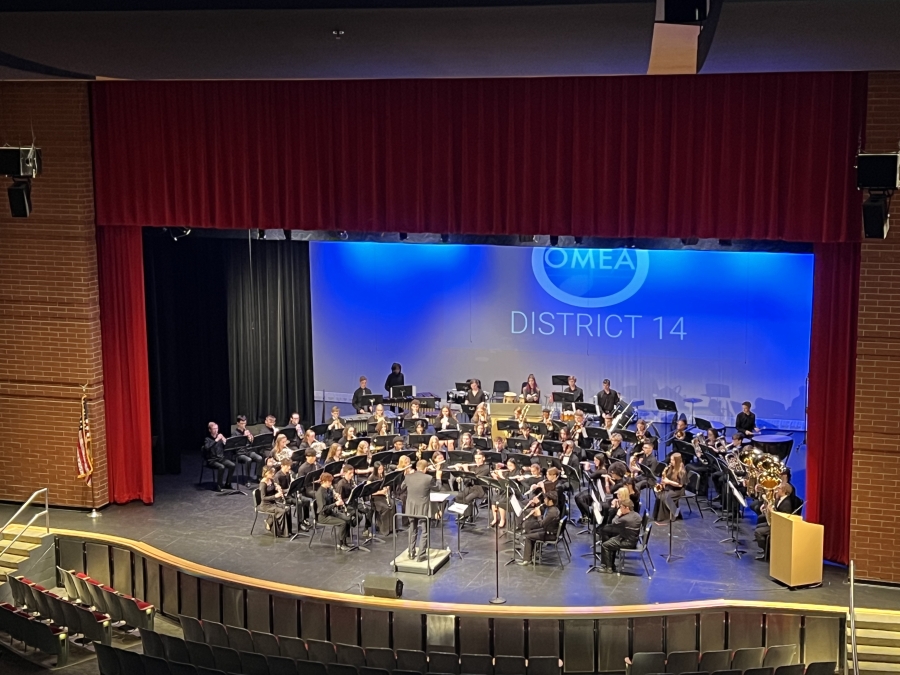 Additionally, I wanted to share that we had ten OHHS Band members selected for the 2022-23 O.M.E.A. District 14 High School Honor Band this year. Congratulations to Kosta Brunson (trombone), Hunter Chermely (trumpet), Brady Gault (percussion), Shelby Gault (trumpet), Layla Hall (flute), Ella Heheman (clarinet), Noah McKee (trumpet), Morgan Thompson (clarinet), Matthew Watson (bass clarinet), and Noah White (tuba)!
These students were selected via live audition out of nearly 300 students from 30 high schools throughout Cincinnati. They performed a concert on January 8th @ Princeton High School with a special guest conductor after three busy days of rehearsals.
Thank you for your support of our outstanding young musicians!