Side Menu Ends, main content for this page begins
Back to Side Menu (includes search)
PSAT for Sophomores and Juniors
Posted on: August 24, 2018 8:00 am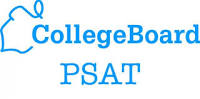 Oak Hills High School will be offering the PSAT on Saturday, October 13th, 2018. The test is open to all OHHS Sophomore and Junior students. Registration will begin Monday, August 27th and will end Friday, September 7th. Registration will be completed online using the attached link, which can also be found on the Oak Hills High School website's homepage.
The cost of the test is $20. EZ Pay will be available online, students can also submit Cash, Check (made to OHHS), or Credit Card payment to the Fiscal Office. You will receive testing information and a prep booklet once payment has been received.
If you are an athlete that has a sporting event on Saturday you will still register through Oak Hills. However, you will take the test on Wednesday, October 10th at Elder High School. Oak Hills will provide transportation to Elder. If you have any questions please contact Mr. Shaffer at [email protected] or stop by room 522.