Oak Hills High School News
Save the Date: Fall Craft Fair November 16th!
Posted on: October 24, 2019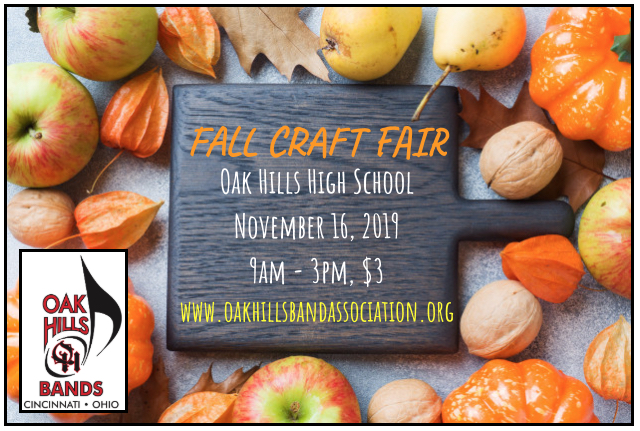 The annual Oak Hills Band Association Fall Craft Fair will be held at OHHS Saturday, November 16th, 9am-3pm. Over 350 crafters will be on display in the gym, commons, and main floor of the building with a huge variety of items for purchase. Full concessions available in the commons throughout the day.
Bring the family and enjoy a great time at this awesome event!