Oak Hills High School News
Students raise money to donate solar lanterns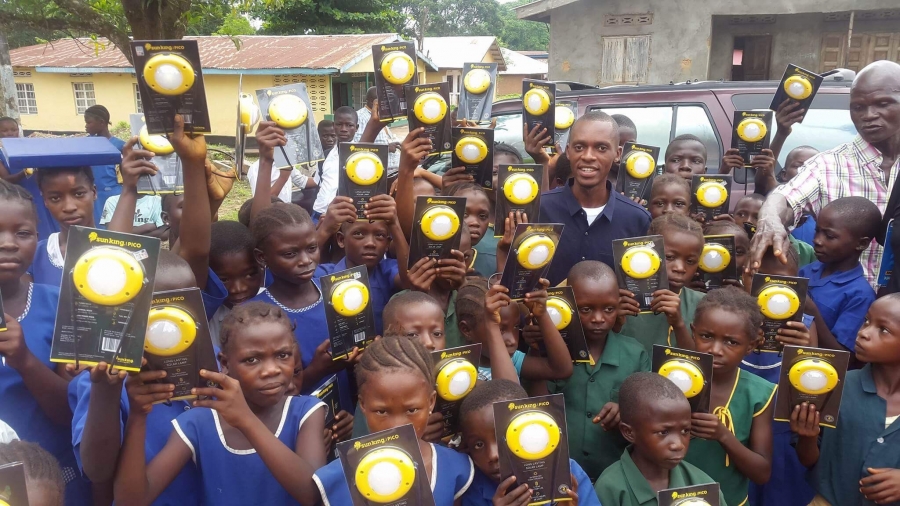 Last June, five students from Oak Hills High School, Makayla Conners, Daniel Weber, Jacob Berkemeier, Karli Limpert and Madeleine Nemeth, traveled to Cleveland and experienced a life changing experience. They met students from two other schools, Jackson High School in Northeastern Ohio and Sharpshire High School in Texas, and explored issues that are present all around the world.
After speaking with an amazing group of students from Bumpe, Sierra Leone, the group decided they wanted to make an impact and began fundraising to send the students in Bumpe solar lanterns through a non-profit organization called Connected United 4 Change (CU4C). After a long year of hard work, it has finally happened!
Through Go Fund Me, selling handmade bracelets made by the girls in Bumpe, selling chocolate and even organizing an international dinner night, the team achieved this goal.
Makayla Conners shared, "I have never in my life been more proud to be an Oak Hills Student.These opportunities were amazing. Anything is possible. Anyone can make a difference if you put your mind to it! Now onto our next challenge!"
This opportunity was made possible through our continued partnership with Asia Society's International Studies School Network or ISSN. If you are interested in supporting their cause, you can find their GoFundMe page at https://www.gofundme.com/cu4cissn. #highlanderstrong