Side Menu Ends, main content for this page begins
Back to Side Menu (includes search)
"Winged Wonders" Visit OHHS for "Art in Root"
Posted on: December 10, 2018 11:00 am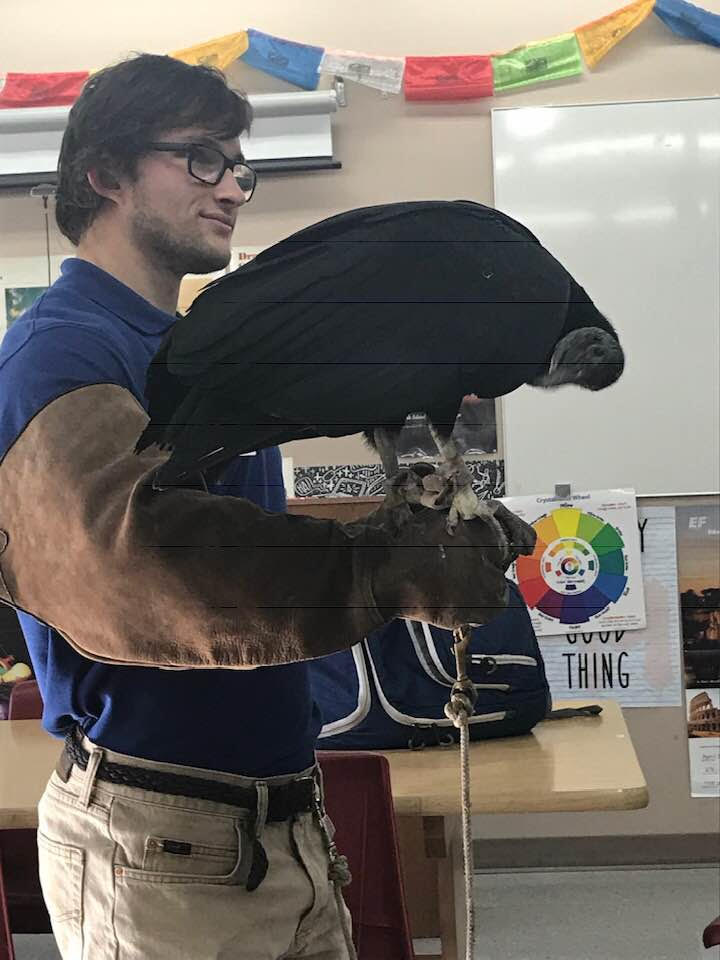 Studio Art AP students from Groh and Schorsch's classes were visited by some "Winged Wonders" as a part of the "Art in Root" program they are participating in this year. "Art in Root" is a three-step program designed to create connections between high school students and nature through art. This program features a combination of a field trip to a park, an in-class visit and an art exhibition to immerse students in nature and translate their experiences into fine art. This year, artists are working with the theme of "Winged Wonders" and will create artwork based on things with wings (birds, bats, insects, butterflies, etc.) that will be exhibited later this school year.
In early November, the students participated in the first portion of the program with a nature hike at Miami Whitewater Forest. For the second portion of the program, our Interpreter of Nature, Will, brought in artifacts from winged animals as well as some live animals. The students were able to learn more about the winged creatures that inhabit our parks while visiting with, and photographing, Curly the Black Vulture and Ozzy the Screech Owl. These 2D Design, Drawing, and 2D Design Photography students will now be creating artwork inspired by these experiences for an exhibition in the spring which is the culminating experience of the "Art in Root" program designed by the Great Parks of Hamilton County.