Oakdale Elementary School News
It's Oakdale's 50th Birthday!
Spiritwear is now on sale.
All orders are due by March 13. Go to
Oakdale earns use of AOSA instruments for a year
Posted on: December 4, 2017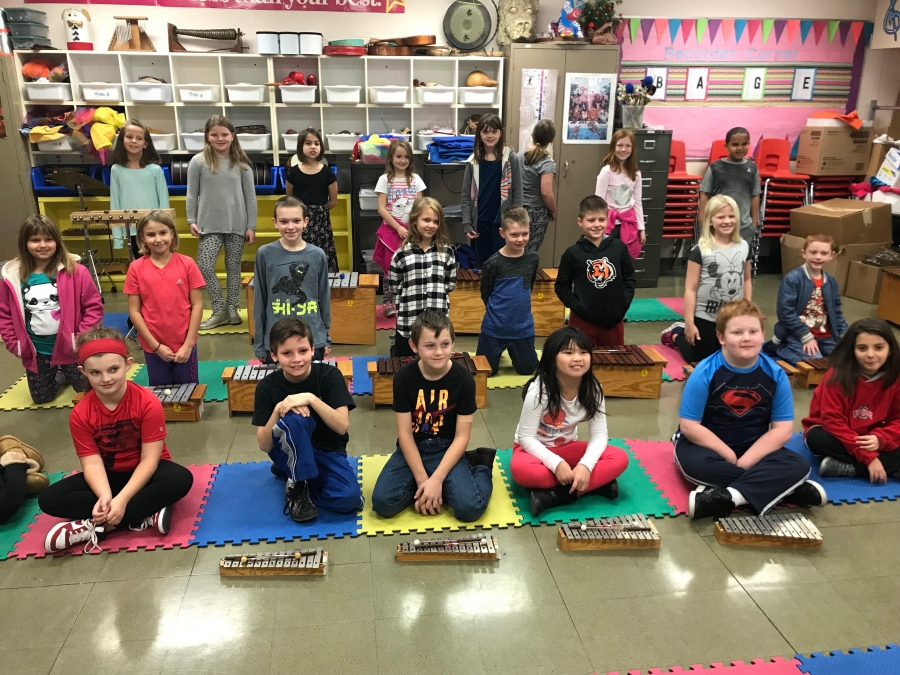 The American Orff Schulwerk Association (AOSA) has given Oakdale a complete Instrumentarium to use for one year. An instrumentarium is a full set of Orff instruments including two bass xylophones, one bass metallophone, two alto xylophones, one alto metallophone, two soprano xylophones, one soprano xylophone, four glockenspiels and a set of temple blocks! "It is very exciting for our students to get to play on these instruments," music teacher Theresa McKnight said.
Thank you AOSA for giving our students the gift of music!