Side Menu Ends, main content for this page begins
Back to Side Menu (includes search)
Children's Hospital, UC Medical Center staff provide emergency medical training
Posted on: January 23, 2023 1:00 pm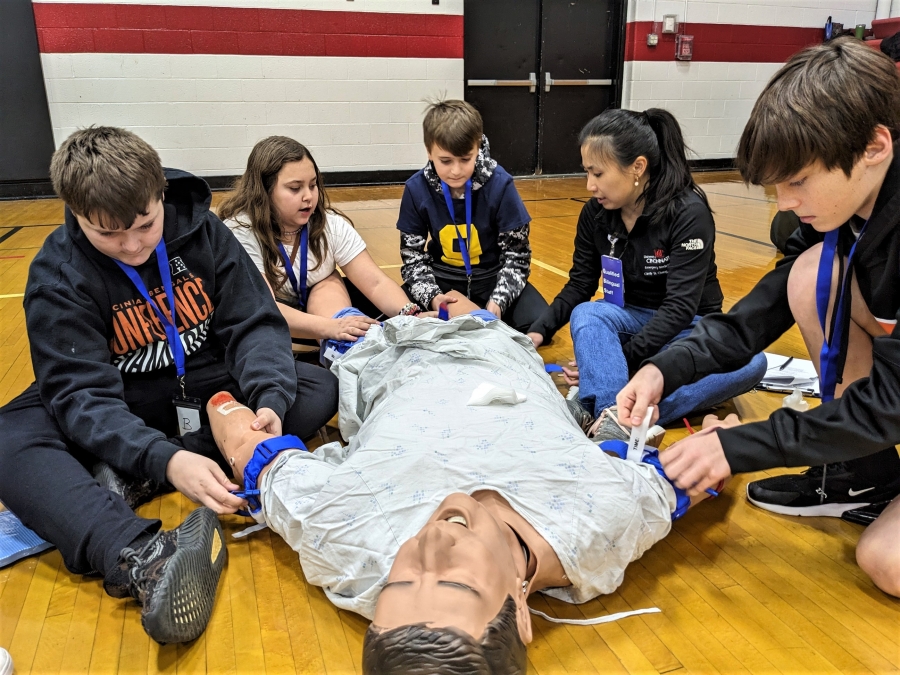 Research project includes bleeding control, CPR and emergency first aid.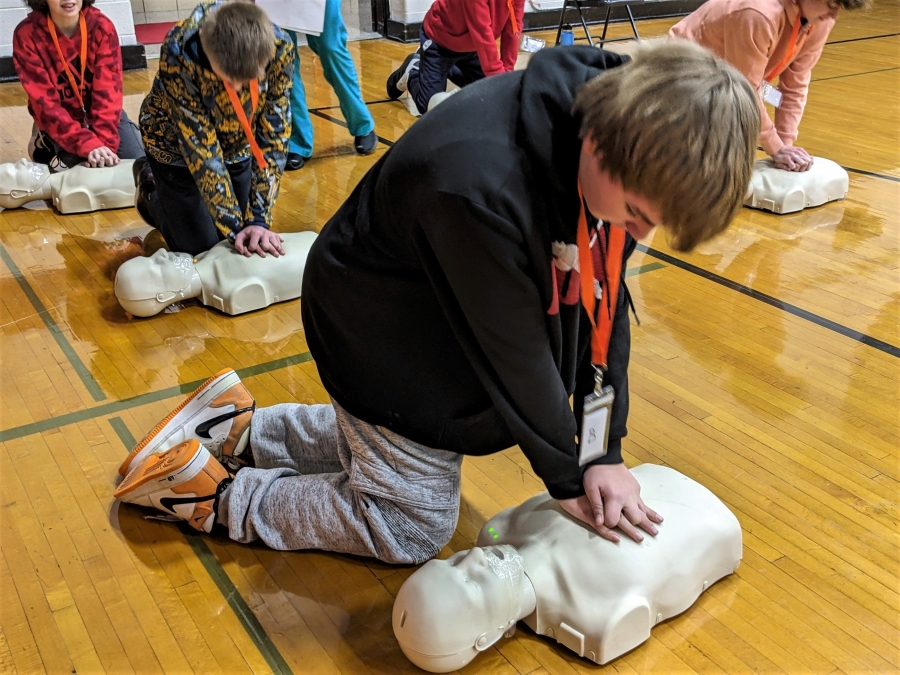 Physicians, nurses, emergency responders and OHLSD nursing staff offered hands-on training to 360 Bridgetown Middle School students as part of a CCHMC research project investigating at what ages children can be taught bleeding control, CPR and other emergency medical procedures.
The students worked in small groups -- with a 1:6 trainer-to-student ratio -- using medical manikins to learn how to use tourniquets, perform CPR, address emergency situations and summon help.
The education session was enlightening and empowering for BMS students. Thanks to CCHMC, UC Medical Center, the Green Township Fire Department and OHLSD nursing staff and BMS staff for offering such well-organized and effective emergency training for our students!