Springmyer Elementary School
Administration Office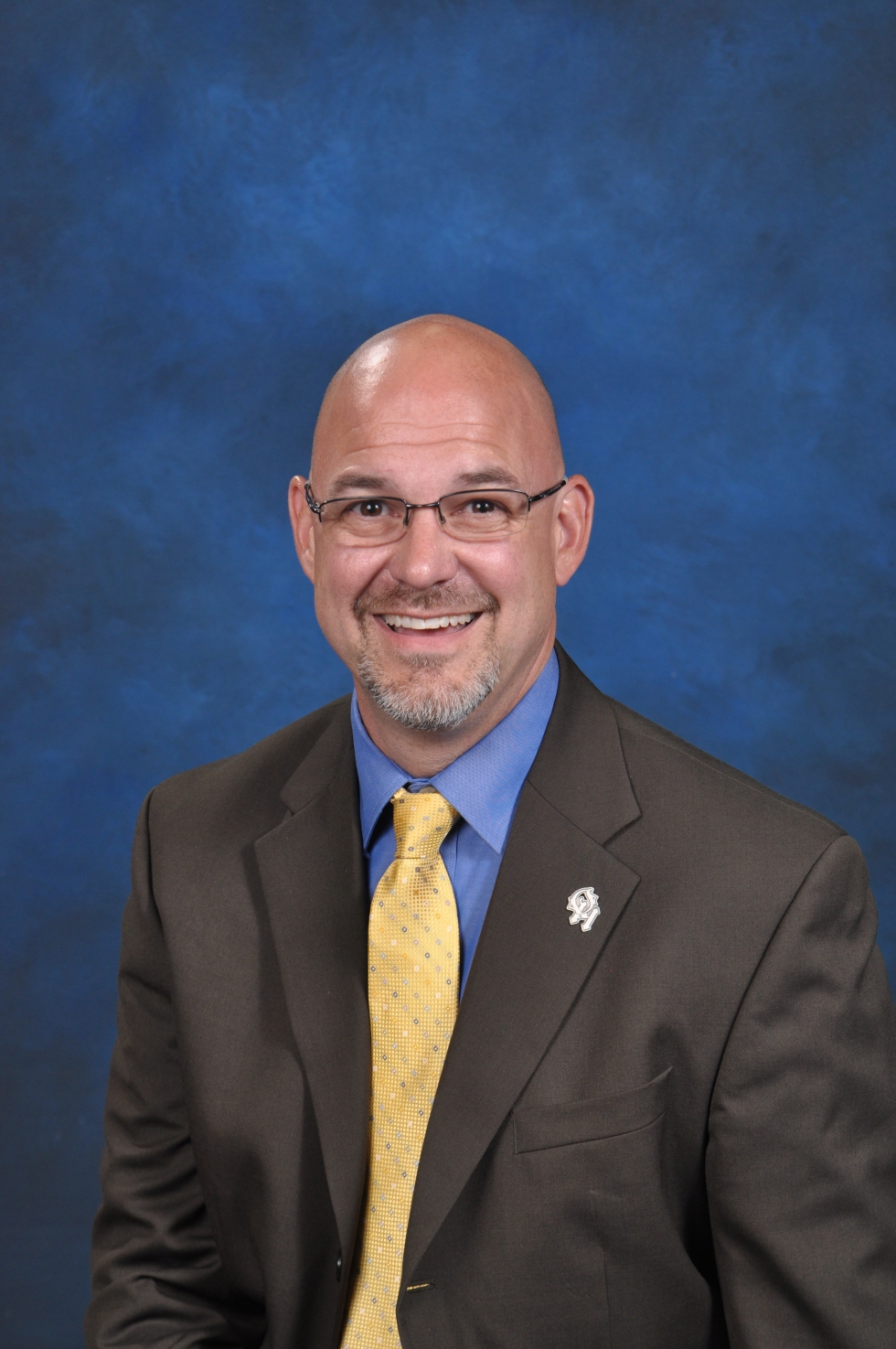 A Letter From the Principal
July 2018
Dear Springmyer Parent,
Welcome to the 2018-2019 school year! We had an outstanding 2017-2018 and I am confident that 18-19 will be even better. As you know, Springmyer Elementary is a very special place. I am constantly amazed at the sense of community that this school fosters. Our teachers and staff are committed and talented and the parents are engaged and supportive. With these two ingredients, we can do incredible things for young learners. As this new year begins I encourage you to get involved with the many events and activities that Springmyer has to offer.
There have been a few changes that I would like to bring to your attention. By now you are probably aware that Mrs. Black left our 4th-grade team. She is teaching at C.O. Harrison this year and we wish her the best. Mrs. Murphy will be leaving fifth grade and moving to our fourth-grade team. We have had some teachers change rooms. Mrs. Herrmann will be moving upstairs to room 203 so that the entire 3rd grade can be on one floor. Mrs. Walker will be moving down the hall to room 102 to cluster our 2nd grade together more closely.
Safety has been a big part of our conversations this past spring and summer. The Oak Hills Board of Education is currently seeking taxpayer approval for an operating levy on August 7, 2018. If approved, these resources will allow the district to implement additional safety, security and mental health services across all school buildings including Springmyer Elementary. Additionally, part of this levy will secure our financial position and our rich tradition of excellence. The levy will be designated as Issue #1. We encourage you to exercise your right to vote on August 7, 2018. Please visit the district website for more information (www.ohlsd.us).
Also related to school safety, we have included an information sheet about drop-off and dismissal in the opening mailer. Please take some time to review this document. We are committed to making drop-off and dismissal safe and efficient and request your support to make that happen. One way you could help during the first days of school is to make sure that you discuss how your child will be getting home and share that information with your child's teacher. This helps us avoid stressful and confusing experiences at the end of the day.
The Springmyer staff has selected a new theme for the 2018-2019 school year. Our theme for this year will be THE POWER OF YET. This theme is built on research related to The Growth Mindset and the work of Dr. Carol Dweck. The central concept that we will be trying to impart to students is that learners must be persistent and keep trying. No matter how hard something is or how many times it takes you to accomplish something there is power in adding the word 'Yet' to your sentences (e.g., "I don't know that …. YET!" "I can't do this …. YET!"). We believe that this mindset is essential to learning and thriving in today's rapidly changing world. You'll hear more about this theme as the year progresses.
As summer winds down and you plan for the school year ahead, I invite you to join us for our Open House and PTA Activities Fair on Friday, August 10. Classrooms will be open so that students can drop off school supplies and see their new space. In addition, the PTA will host an Activities Fair in the gym, providing an excellent opportunity for parents and students to learn more about our many extracurricular and volunteer activities. We will also have shaved ice available for purchase in the outdoor classroom. Finally, you can expect to see class lists posted by 4 p.m. on August 3.
Enjoy the last days of summer! As always, do not hesitate to contact me if you have ideas, questions or concerns. Together, we will make a significant impact on our Springmyer Learners. It is going to be an excellent year!
In partnership,
Mark Winters