Dragon Pride
The Springmyer Pledge
As a Springmyer student, I pledge
… To allow myself and others to learn
… To respect and be polite to everyone
… To be responsible for my actions
…To follow school rules
… To keep my school clean and safe
And I pledge to do my best and never give up.
WE ARE RESPECTFUL, RESPONSIBLE, AND SAFE.
Springmyer's Vision
Springmyer Elementary, in partnership with our families and community, will be recognized for maximizing students' potential by providing high quality instruction, encouraging respect for self and others, and fostering social and global competency for an ever-changing world.
Springmyer's Core Beliefs
High Expectations
We believe all learners can achieve at high levels and demonstrate quality learning outcomes.
High Quality Instruction
We believe all learners are unique individuals who deserve meaningful, rigorous learning opportunities.
Ownership
We believe that learning is a lifelong commitment that is only filled to its potential when learners become responsible for the learning themselves; in doing so, they become independent and self-reliant individuals.
Respect
We believe that all individuals have inherent worth and value. As a result, we strive to create an environment of mutual respect among students, parents, staff, and community members.
Service
We believe that giving back to our community makes us stronger as individuals and a school community.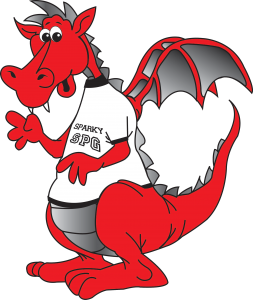 Motto
"It takes a team to build a dream."
School Colors– "Red and Black"
School Mascot – "Sparky"