Sparky Park News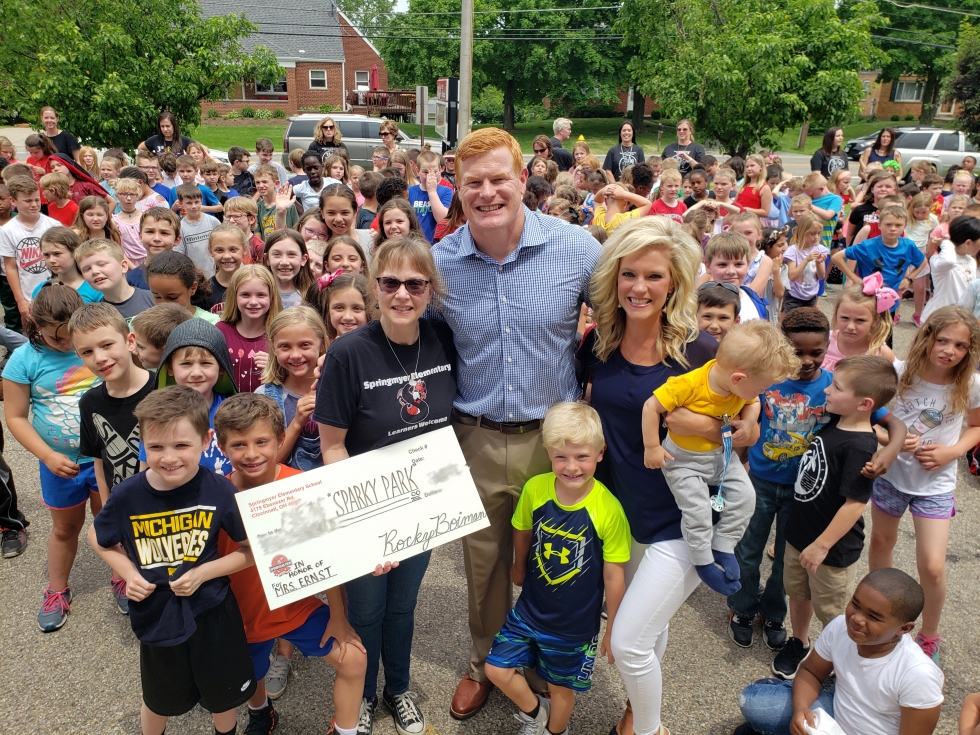 A special gift: 5-22-19
May 22, 2019 wasn't just the last day of school for the Dragons but also for Mrs. Ernst who is retiring from teaching. Rocky Boiman, a student from her very first class at Springmyer, surprised her with a special visit. He brought his family to wish her well and share stories of his time as a Dragon and made a small gift to our playground campaign! Talk about going out with a bang! Thank you, Rocky!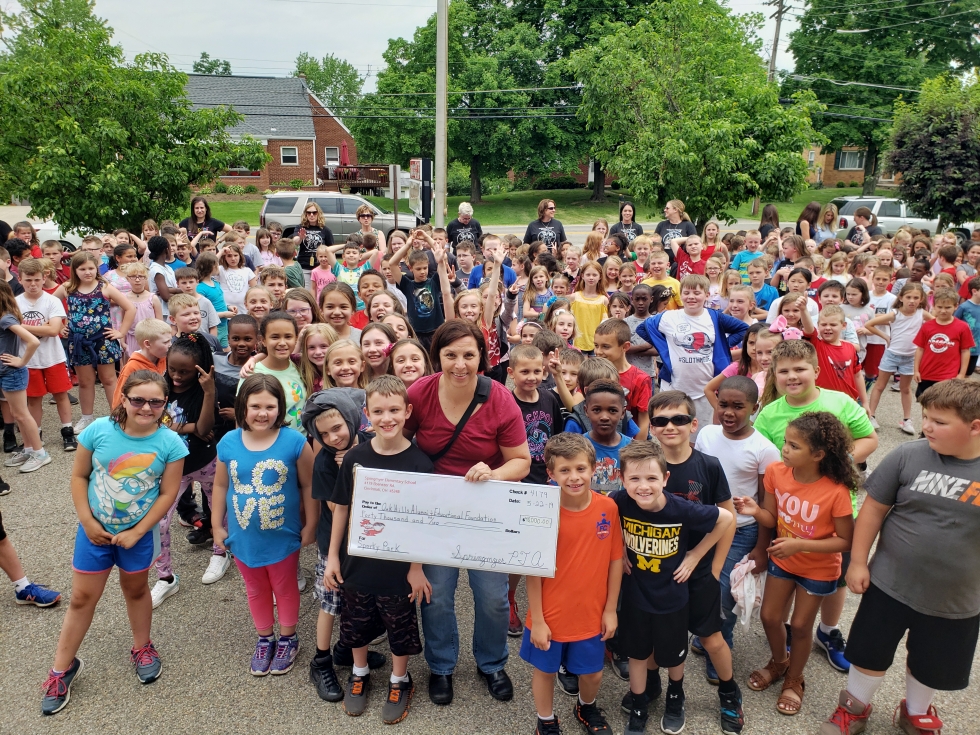 Our PTA is awesome: 5-22-19
During our final flag ceremony to close the school year the PTA presented a check to the Sparky Park Playground fund for $40,000! How wonderful is that? We are lucky to have such a kind and caring school community that supports our fundraisers and events like our annual walk-a-thon and carnival. Our students and families earned this money and we are excited to reward our students and community with a new playground as a result. Thank you!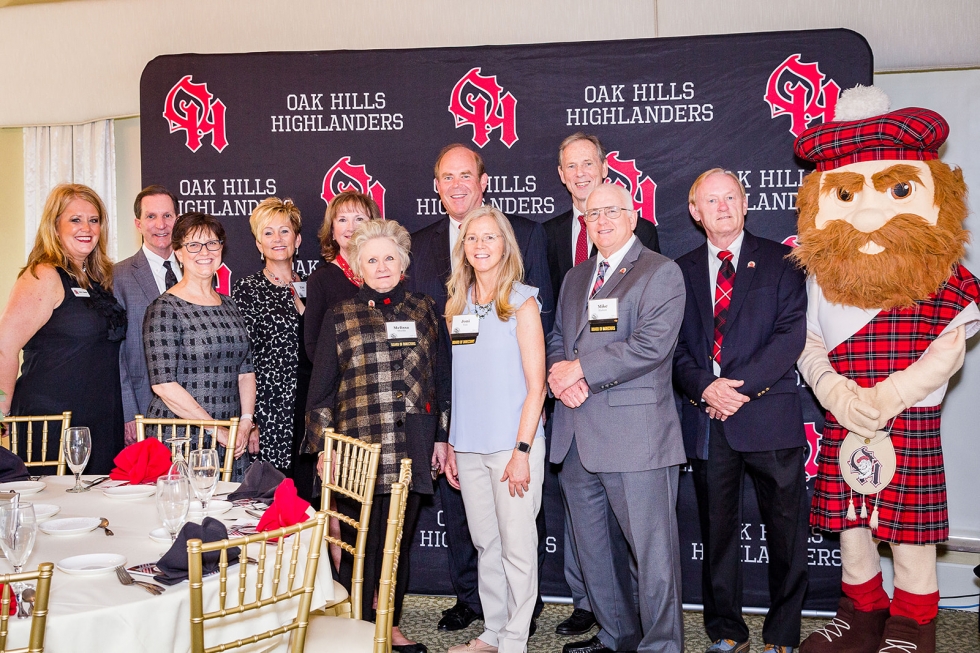 Love from the Foundation: 5-16-19
The giving spirit is alive and well in the Oak Hills Local School District. The Oak Hills Alumni & Educational Foundation board donated $7,000 to keep the momentum going for our Sparky Park Playground. At this rate, we'll be installing the new structures during summer 2020 (fingers crossed). Thank you, Foundation!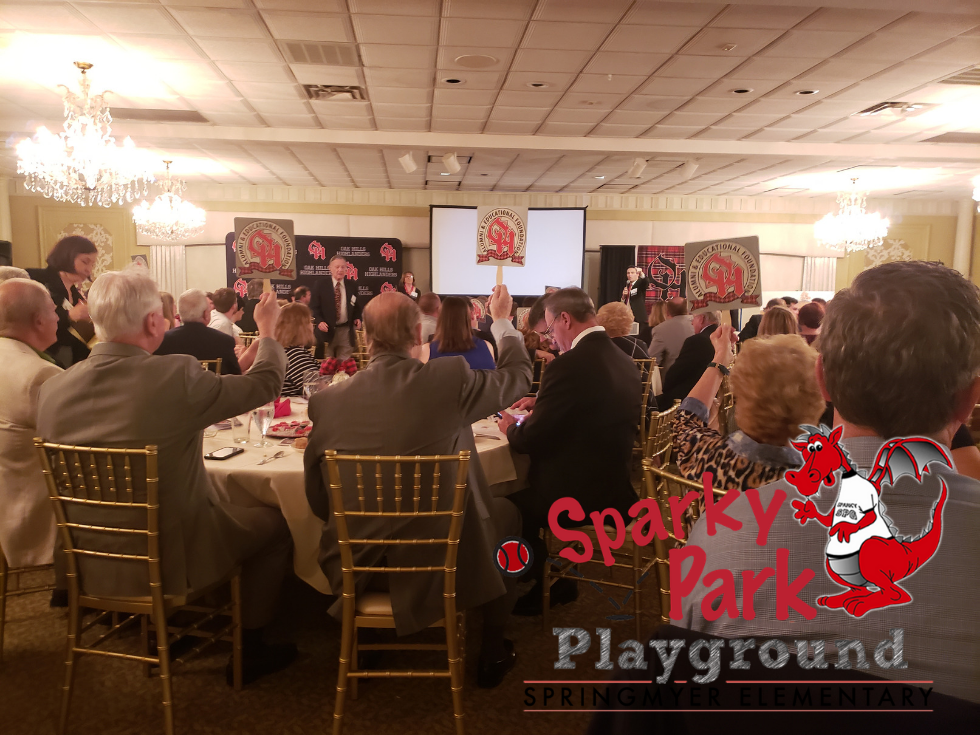 Oh what a night: 5-1-19
We officially kicked off our fundraising campaign at the 21st Annual Oak Hills Alumni and Educational Foundation recognition dinner. Wow, we are overwhelmed by the generosity of guests in attendance who raised their paddles to support building our new playground. Committee members were on hand to thank donors and process gifts. Can you believe we brought in over $15,000 in a matter of minutes? We are thrilled with the support of the Foundation and the giving spirit of Highlander grads, staff and friends and family. Thank you!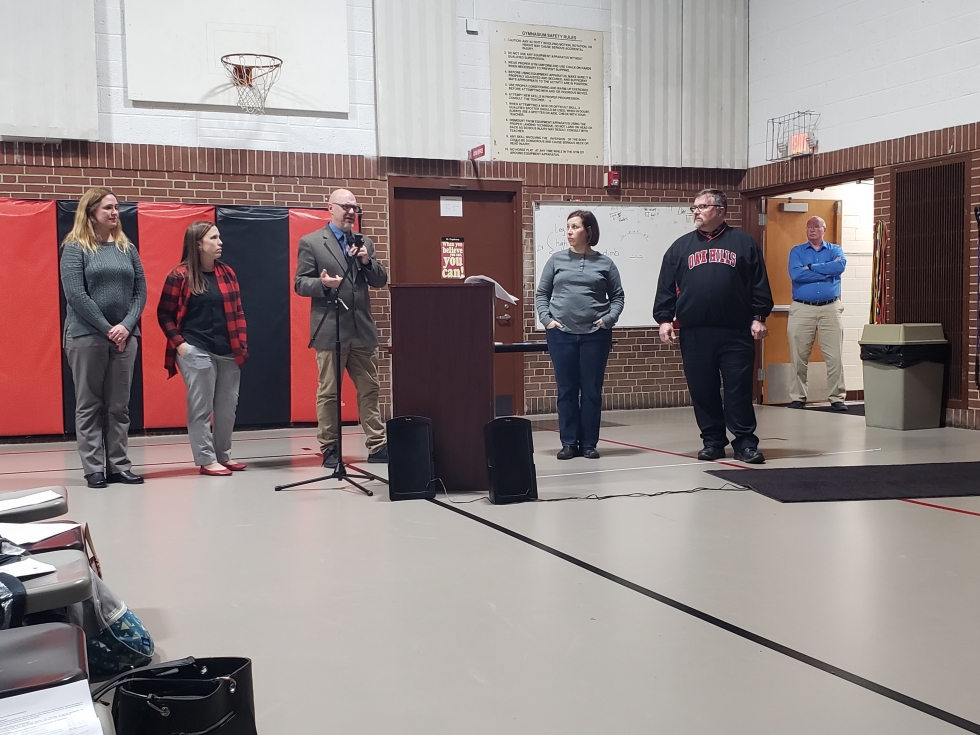 All systems, go! 4-1-19
The Sparky Park Playground committee and principal Mark Winters presented their proposal to privately raise funds and build a new playground at Springmyer to the Board of Education during their regular meeting on April 1. We are happy to share that the board approved the project! Funds will be collected by the Oak Hills Alumni & Educational Foundation. The project won't be built until all money is privately raised. We got the green light and we're excited to get moving!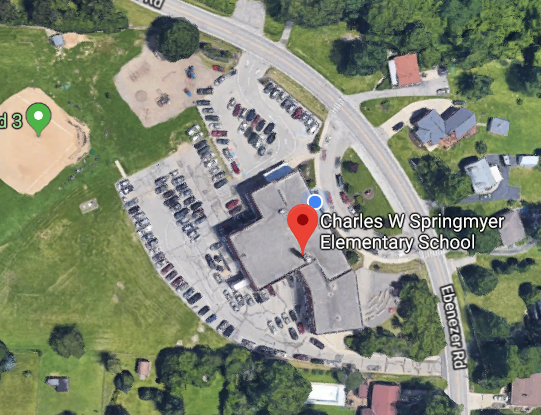 Where is Springmyer Elementary: 3-1-19
Located at 4179 Ebenezer Road in Green Township, Springmyer Elementary is one of nine schools that makes up the Oak Hills Local School District. This aerial shot shows our property. The area to the north of the school is where the current playground exists. Our goal is to to build on that site while expanding the footprint of the playground and increasing parking spaces for our visitors.