Sparky Parky Sneak Peek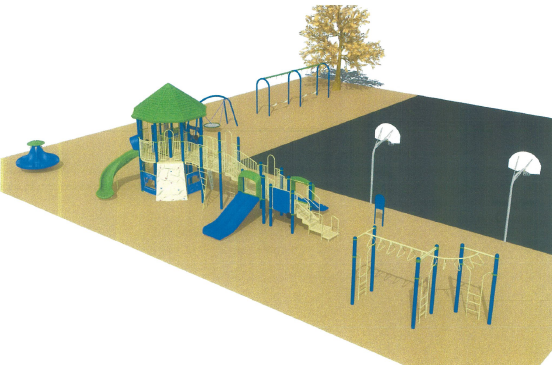 We have partnered with Playground Equipment Services to design and install our new Sparky Park! Here is a rendering of what some of the new elements will look like in our updated play space. We can't wait to share our playground with you!
The new Sparky Park will have climbing equipment accessible to students of all ages, made from durable materials. The playground will have shade awnings and several other pieces of equipment for children who don't wish to climb, such as a 10 spin, new swings, and basketball hoops that are located safely away from the street. The Sparky Park will also feature a poured surface, which is not only safer for the students to play on but will allow access to the park even when the natural ground is damp.