Side Menu Ends, main content for this page begins
Back to Side Menu (includes search)
2 OHHS Art and Design Student Advance to the 2023 Overture Awards Semi-Finals!
Posted on: January 18, 2023 10:00 am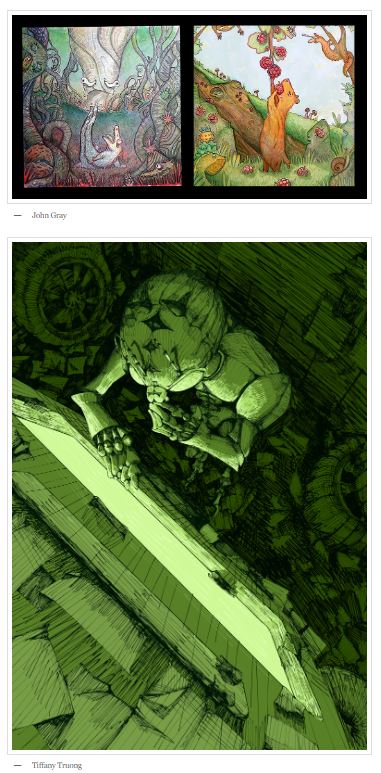 Congratulations to OHHS Art and Design seniors Tiffany Truong and John Gray, whose portfolio of works were 2 of the 15 Semi-Finalists selected from this year's entries for the 2023 Visual Arts Competition of The Overture Awards.
John and Tiffany, who were nominated by Ms. Schorsch, will compete against 13 other Semi-Finalists from schools around the region. Entries advancing to the finals will be announced on February 21, 2023
The Overture Awards Competition is the area's largest solo arts competition and offers awards in six artistic disciplines: creative writing, dance, instrumental music, theater, visual art, and vocal music. For the 2023 competition, students may win $4,000 (one awarded in each discipline) or a $1000 finalist award. Judges at all levels of the competition are drawn from the professional arts community.