Side Menu Ends, main content for this page begins
Back to Side Menu (includes search)
Highlander GMC Athletes of the Week
Posted on: December 11, 2018 9:00 am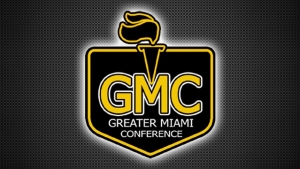 Congratulations to the Highlander GMC Athletes of the Week:
Week of December 10 -
Abbey Schmidt Girls' Swimming Sophomore
Abbey is a straight A student and 100% dedicated to all that she does. At our swim invitational, Abbey took an alternate role and filled in many of the needs of the team
Joey Ryan Boys' Swimming Senior
Joey has lead the team with a positive attitude, hard work, and excellent leadership. He finished the 400 relay with a personal best.
Tristan Fox Boys' Swimming Senior
Tristan is an excellent student-athlete, a first-year swimmer new to the sport, but during our invitational over the weekend, Tristan filled big events that he has never participated in before.
Camryn Gramke Girls' Basketball Senior
Camryn, a senior guard, scored a game-high and career-high 15 points in a win over Fairfield, including 3 of 3 from 3-point range. She followed that up with a season-high four assists in a loss at Lakota West. She is currently 2nd in the GMC in 3-point field goal percent (55), tied for 5th in assists and 8th in steals. She also has a 3.56 GPA and is a team co-captain.
Jacob Berkemeier Boys' Basketball Senior
Jacob scored 18 points, had 8 rebounds and 1 steal in a GMC win over Lakota West. He is also an outstanding student, is active in community service, and is a 3 sport athlete.