Side Menu Ends, main content for this page begins
Back to Side Menu (includes search)
Highlander GMC Athletes of the Week
Posted on: December 18, 2018 8:00 am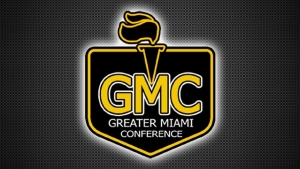 Congratulations to our Highlander athletes named GMC Athletes of the Week!
Week of December 17th -
Sierra Dance Wrestling Sr.
Sierra Dance is a Matscot captain. She managed a table and stats for the SWOWCA Coaches Classic tournament for both days without any issues. She is a 4-year member and has been an officer for 3 years. Her leadership helps sustain the success of our Matscot program.
Owen Pelzer Boys' Swimming Jr.
At the Best of the West Invitational, Owen shattered a long-standing 100 backstroke meet record with a 52.23 time.
Jaylah Herzog Girls' Basketball Jr
Jaylah, a junior forward, averaged 8.5 points and 7.5 rebounds in two GMC home games last week. She is currently 14th in the conference in field goal percentage and 10th in rebounds, averaging 6 boards per contest. That is second on the team. She also has a 3.53 GPA.
Zachary Moeller Boys' Basketball Sr
Zachary scored 14 points in the second half against Hamilton Big Blue to help Oak Hills to their second-half comeback win. Zachary is a multi-sport athlete who kicks for the Football team and played Boys' Soccer this fall. He also owns a 4.0 GPA with an AP/Honors course schedule.