Side Menu Ends, main content for this page begins
Back to Side Menu (includes search)
Highlander GMC Athletes of the Week
Posted on: December 2, 2020 4:00 pm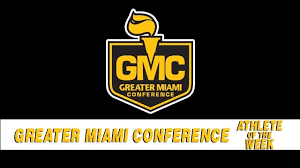 We have 2 weeks worth of Highlander GMC Athletes of the Week due to the short, holiday break last week. Congratulations to our athletes!
Casey Lecount Boys' Bowling Fr
Freshman Casey LeCount helped lead the Boys Bowling JV to a win over Taylor rolling a 467 series including a 202, and a 265 game.
Paige Mettey Girls' Bowling Sr
4-year Senior Paige Mettey is off to a very strong start for the 2020-2021 season. She currently leads the team with an average of 186.2, which is 24 pins above the average she finished with at the end of the 2019-2020 season. This week, Paige also rolled her highest game as a Highlander, an impressive 257.
Emma Miller Girls' Basketball Sr
Emma is one of the hardest working basketball players in the program. She is a returning starter at point guard, leading by example with her work ethic, positive attitude and support of her teammates on and off the court. She is an honor student who earned a 3.89 GPA. She embodies what every student-athlete should strive to be as a Highlander.
Brynn Gourley Girls' Basketball Sr
Brynn, a returning starter, carries a 3.87 GPA. She is a tireless worker and is the player on the court who is always willing to do whatever the team needs to do in order to be successful. She shows up every day with the goal of making herself and her teammates better.
Alana Uran Girls' Basketball Sr
Alana is the prime example of a role player who is the vocal leader of the basketball team on the floor, always encouraging her teammates and supporting them during practice and the game. She carries a 4.0 GPA and has done a great job helping the younger players learn the system and getting them ready for the season.
Caitlin Hazlett Girls Swimming Jr
Caitlin has been hard at work to make this her best season ever. She works through her injuries and is not stop with her effort. She again has been willing to take on roles for the team even when they are not her best events. It is team members like Caitlin that make the swim and dive team great.
Grant Ihle Boys Swimming Soph
Grant, our favorite "fruit cup" has taken on a whole new role this year. He is an important member of B group, showing leadership and guidance for our new swimmers. He seeks to take on the challenge of the 500 free in his first meet this season, stepping up when others are not ready. His attitude has encouraged others.
Hannah Vollrath Girls Swimming Jr
Setbacks last year has brought a renewed drive and vigor to Hannah's efforts this year. It is evident in her work ethic, that this year is about reaching her potential and goals. These first few meets will show that her hard work is paying off with an improved 100 breaststroke time and the addition of new events for her to compete in. With her newly found focus, she continues to be a true asset to the swim and dive team.
Courtney Dean Girls' Basketball Jr
Courtney, a junior guard, averaged 10 points, 5 rebounds and registered 3 steals while helping to lead the Highlanders to road wins at West Clermont and Mercy McAuley last week. She scored a game-high 12 points in the win over Mercy McAuley.
Erykah Cornett Girls' Basketball Jr
Erykah, a sophomore guard and multisport (soccer) athlete, came off the bench to spark the Highlanders in road wins at Mercy McAuley and West Clermont. She held the best player on West Clermont below her season average while scoring a career-high 6 points with 2 steals and 2 rebounds. She played a career-high 26 minutes off the bench in the win over Mercy McAuley, grabbing a career-high 9 rebounds and dishing out a career-best 3 assists.
Adonis Caneris Boys' Basketball Sr
Adonis, a senior tri-captain, made 3 Ft's with a few seconds left to send the game into overtime where Oak Hills won the game. Adonis committed to a full athletic scholarship to Division II Palm Beach Atlantic, owns a 4.0 GPA with a difficult AP and Honors course schedule, and serves community service whenever opportunities arise.