Oak Hills High School News
Oak Hills Athletics 2019 Hall of Fame Dinner
Posted on: October 18, 2019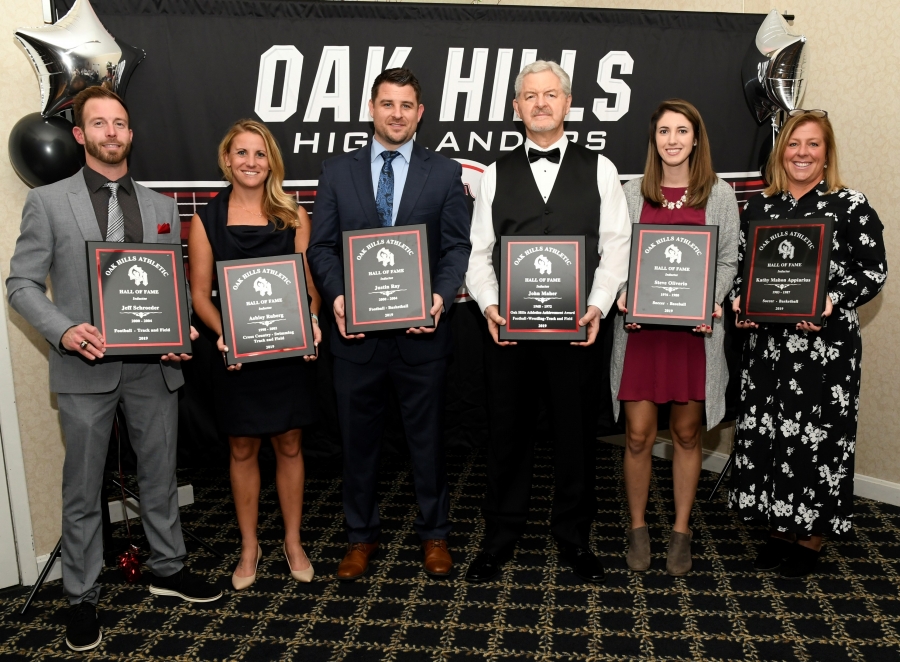 Congratulations again to our 2019 Hall of Fame class. We had a wonderful time last night at The Meadows celebrating their accomplishments with family, teachers, and coaches. We will continue to update our interactive Hall of Fame with pictures, videos, and stories.
Hall of Fame Class of 2019 Photo L to R:
Jeff Schroeder
Ashley Ruberg
Justin Ray
John Maher
McKell Quattrone accepting for Steve Oliverio
Kathy Mahon Appiarius
Not Pictured: Justin Wilcox
Thank you for all the support!