Side Menu Ends, main content for this page begins
Back to Side Menu (includes search)
The Main Event: Enjoy a great night out & benefit the Athletic Boosters
Posted on: February 2, 2023 3:00 pm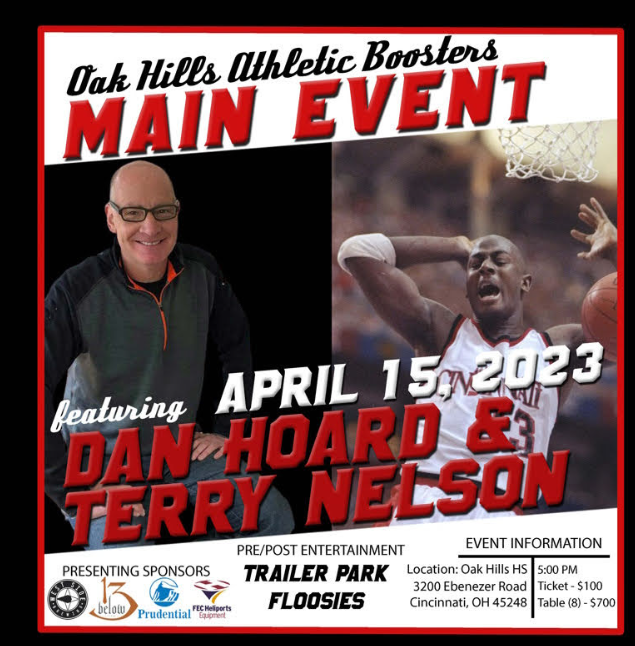 April 15 event features sports broadcasters Dan Hoard, Terry Nelson and George Vogel
You know how to hurry the winter along? Lock in to some plans for spring fun. Top on our list is the Oak Hills Athletic Boosters' annual Main Event.
Two well-known local sports broadcasters headline the event -- Dan Hoard, who's the "voice of the UC Bearcats and the Cincinnati Bengals," and Terry Nelson, former UC basketball player and current game analyst for UC basketball. Come and enjoy the chance to hear from sports insiders, including WLWT sports executive producer George Vogel, who serves as emcee.
Besides a buffet featuring dishes from favorite local restaurants, guests will enjoy a bourbon raffle, sports memorabilia, wagon of cheer, a bid and buy and music by the Trailer Park Floosies, weather permitting.
Join your friends in supporting the Oak Hills Athletic Boosters, and having a great spring evening. Ticket information here:
www.oakhillssports.com.