Side Menu Begins
Side Menu Ends, main content for this page begins
Tradition
Since its founding in 1959, Oak Hills Local Schools has been an important community institution and a key part of the identity of Cincinnati's west side.
On one hand, it's a big, ambitious and highly regarded public school district that has sent more than 36,000 well-prepared Highlanders out to impact the world.
But to each of those Highlanders, Oak Hills is a special place filled with memories and connections, an extension of home with its own endearing -- and sometimes slightly quirky -- traditions.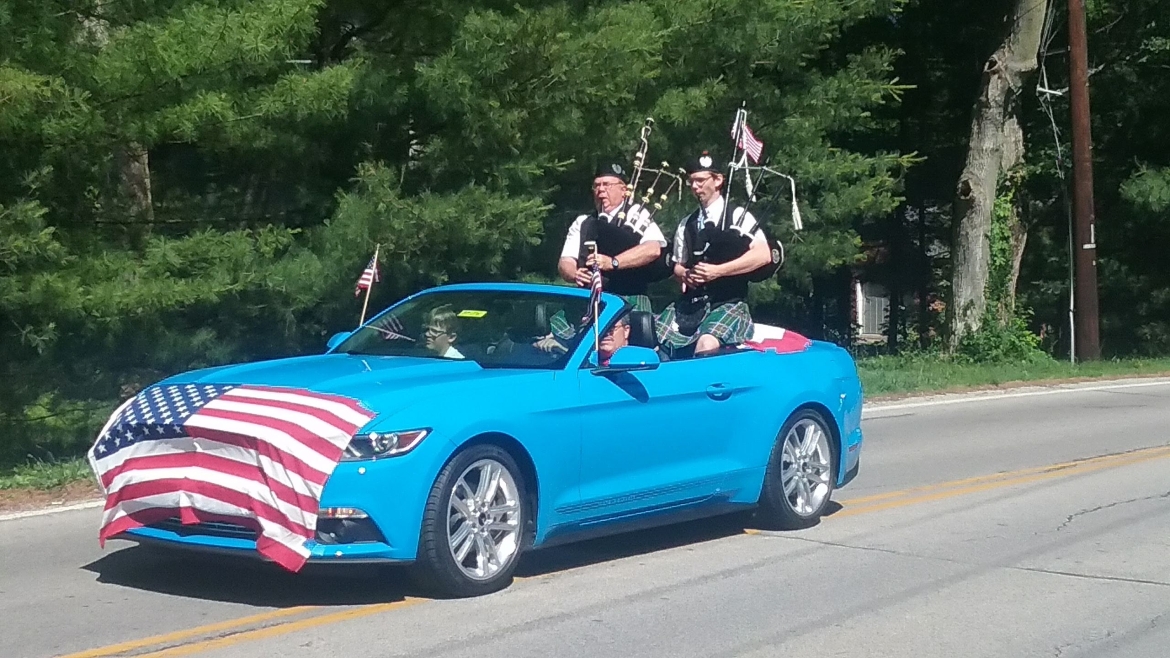 The 'Pipes'
Take bagpipes, for instance. From all possible fact-checking, Oak Hills High School is one of fewer than 35 high schools across the U.S. to offer instruction in bagpipes and a Bagpipes Club that provides student bagpipers to play at school and community events.
OHHS bagpipers kick off the Harvest Home parade, welcome local heroes to the OHHS Veterans Day assembly, signal the start of OHHS graduation ceremonies and get things rolling at the Little Highlanders Super Bowl. For the rest of their lives, Highlanders will hear the haunting sound of the 'pipes' and be reminded of their alma mater.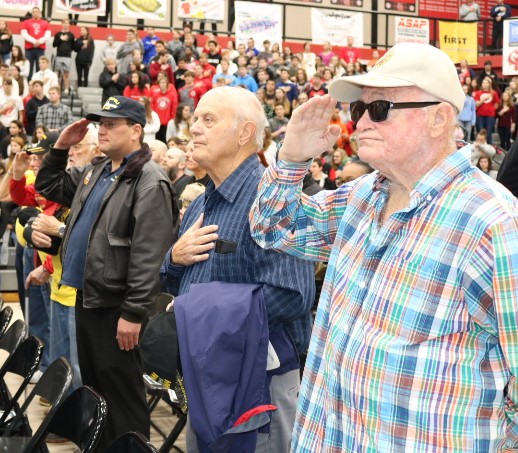 Veterans Day Assembly at Oak Hills High School
Sometimes the 300+ veterans seated in the center of the Oak Hills High School gymnasium wave a hand to the 2,500 cheering, applauding students filling bleachers all around them. Sometimes they offer a small salute. Other times they wipe away tears. Thank you for keeping us safe, the students' handmade signs say. You are our heroes.
Oak Hills' Veterans Day Assembly is one of the largest public observances in the region, drawing veterans from every conflict since World War II. Besides a dignified ceremony during which each veteran is recognized, the day includes panel discussions at which students can ask the veterans questions, and a luncheon in their honor, served by the students.
While some veterans returned from service to a hero's welcome, others remember coming home to controversy and criticism. Many say the warmth and appreciation at the Oak Hills ceremony has healed old wounds, and renewed their pride in their military service.
Drumline on Fridays
A favorite memory for many Oak Hills alumni is the rousing sound of the Oak Hills Marching Band drumline in the halls of OHHS on the mornings of home football games. It's a classic American high-school moment -- and it doesn't hurt that it ensures that everyone is awake for the day.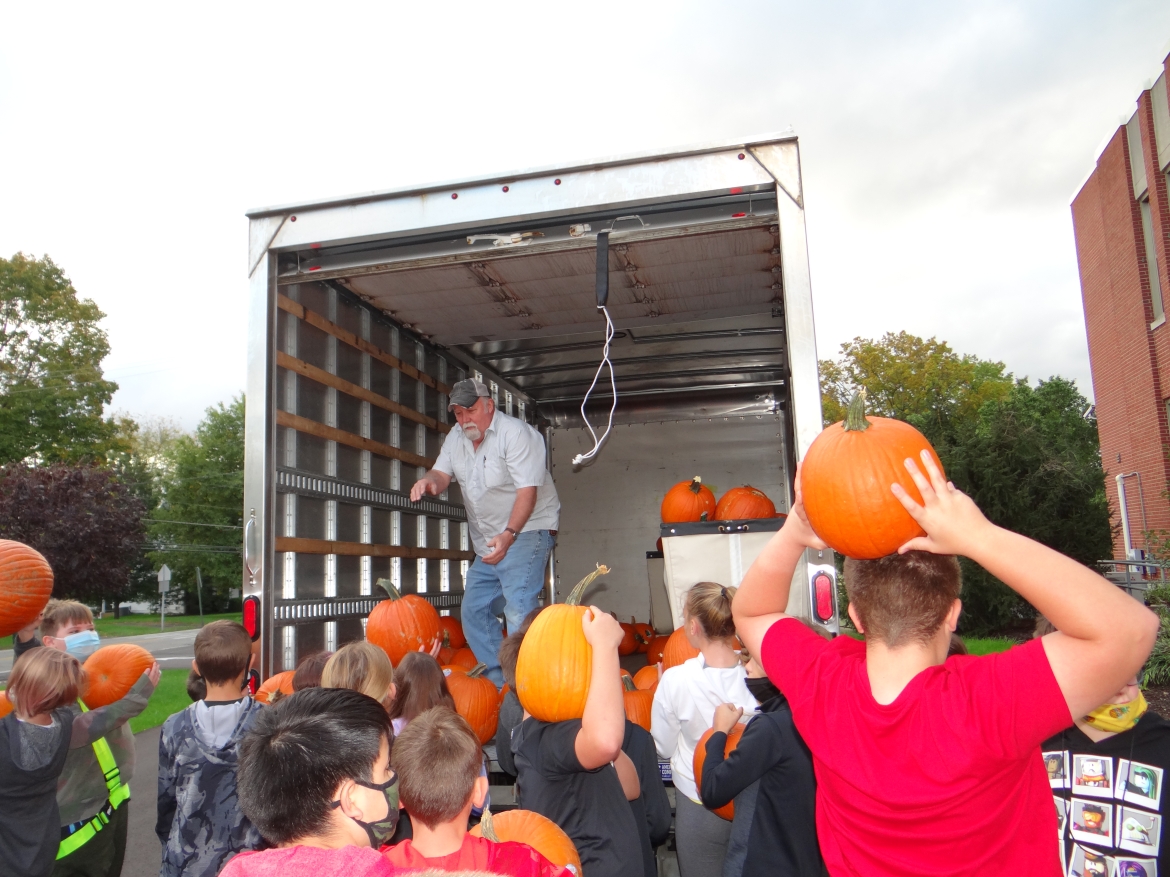 Springmyer Elementary Pumpkin Drive
For the last 10 years, Springmyer students have held a drive to donate pumpkins to their friends at St. Joseph Orphanage. This year, more than 200 pumpkins came rolling in from students, families and staff -- enough so that every child at St. Joseph could have his or her own Jack-O'-Lantern!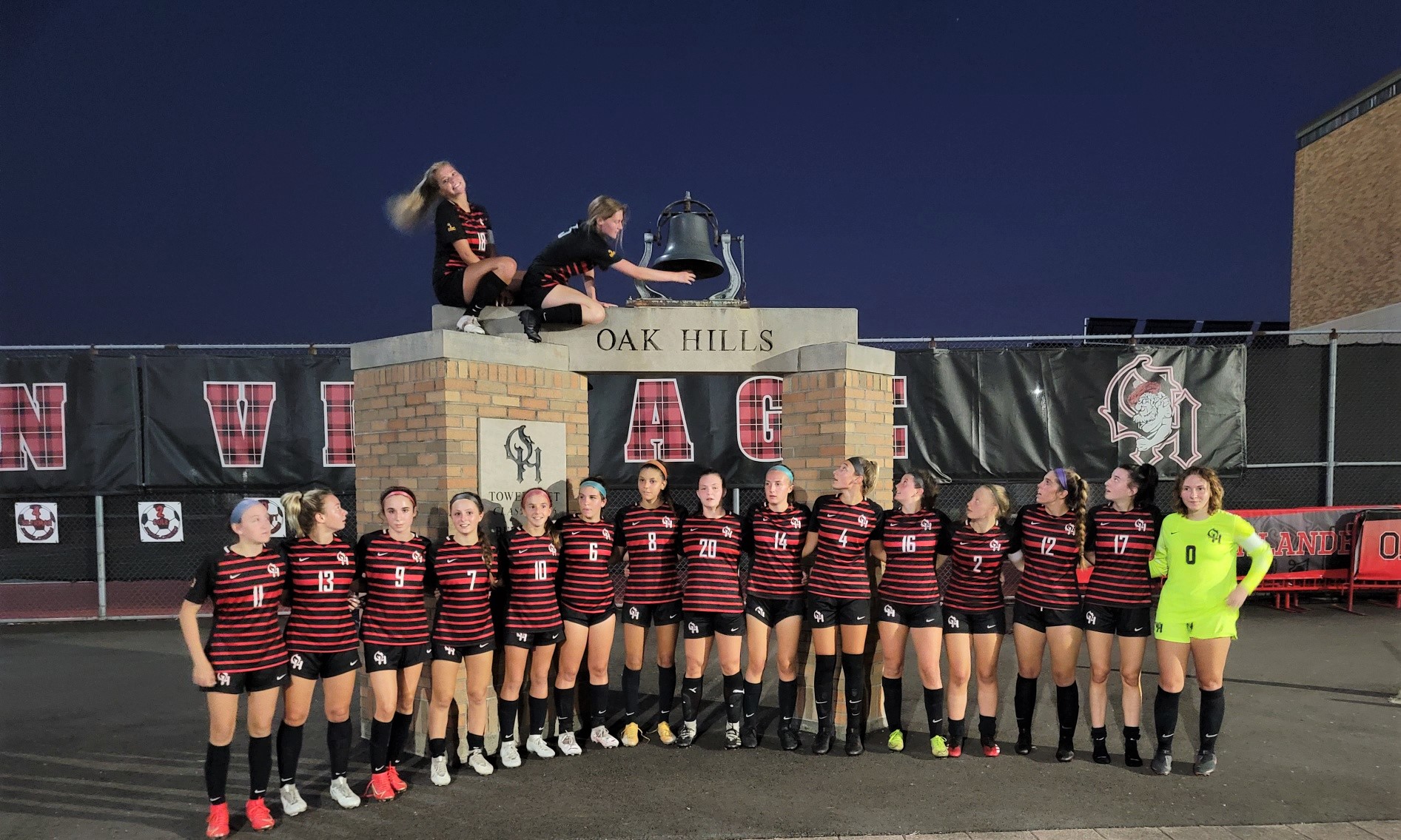 Victory Bell
Nothing punctuates a Highlander win more than the sound of a pealing bell. Immediately after a home game or match -- or as soon as they're off the bus from an away win -- victorious teams hoist a teammate up to ring the Victory Bell outside the OHHS stadium, then lock arms and sing the Highlander Fight Song. "Fight for the glory of Oak Hills High!"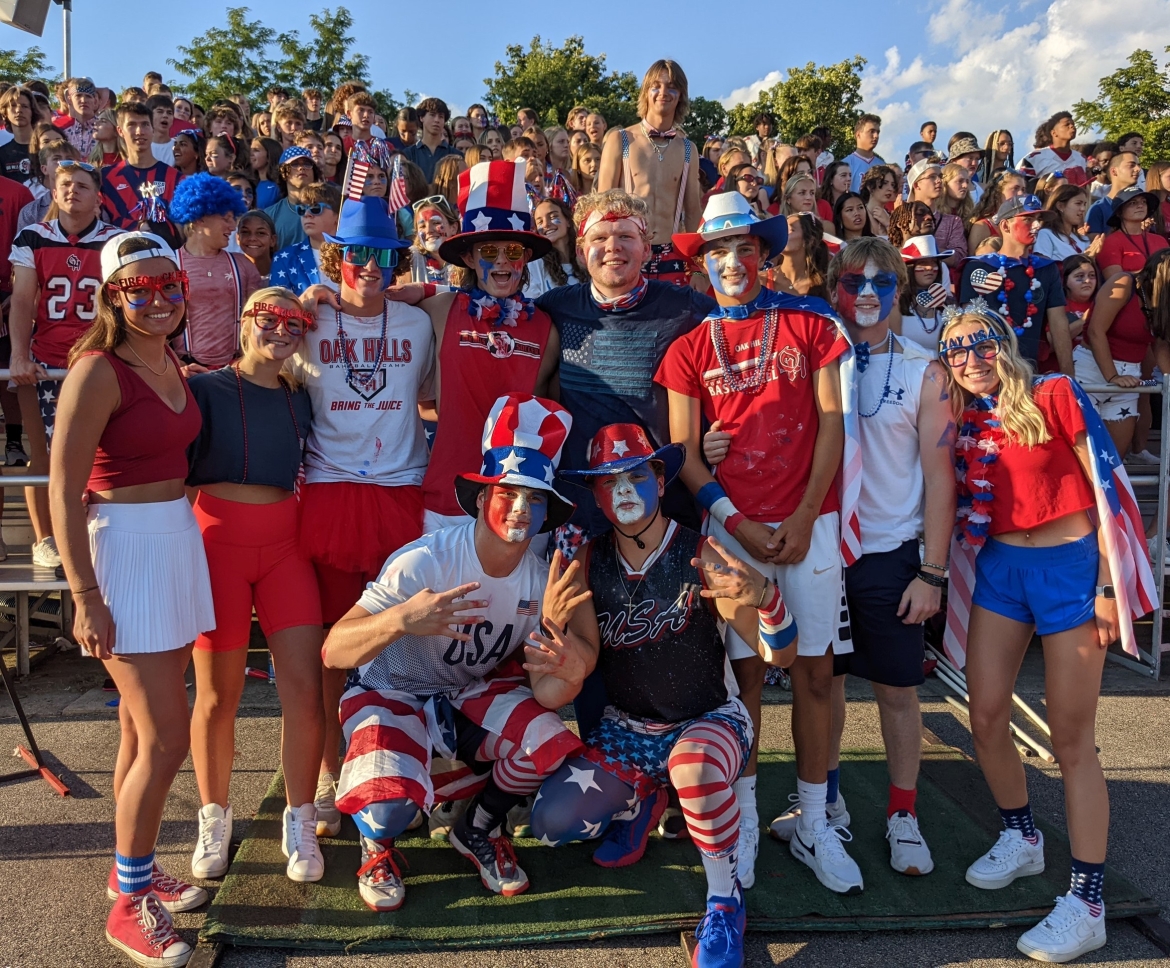 Red Sea
No OHHS football or basketball game is complete without the Red Sea, a group of creative, school-minded students who choose a theme for the evening and then lead hundreds of fellow students in cheers, chants and antics. Even opposing teams have to smile.
"The Red Sea is probably one of the most important and influential groups at Oak HIlls," said 2021-22 Sea member Reid Ryan. "The Red Sea is important because we work to bring fun and unity throughout the year. Last year we branched out to more than just football and basketball -- showing up to volleyball, tennis and soccer games and bringing Highlander Pride throughout our school. Our main goal is to make the student body involved and to have fun at our sporting events."
Roll, Red Sea, roll!
The Walk
"The Walk" is a quintessential Oak Hills tradition that captures the generosity of the community and the open heart of Oak Hills students.
Each spring roughly 1,000 Oak Hills students make a financial contribution in order to take part in The Walk, which raises money for a host of local causes. Pre-pandemic, the event raised more than $30,000 each year for organizations like the local senior centers, Greater Cincinnati Homeless Coalition, Honor Flights for veterans, food pantries and the Leukemia and Lymphoma Society, among other causes.
Besides having the chance to be benefactors and making a substantial difference in their community, students relish The Walk because it's an opportunity to put their devices away and catch up with their friends as they amble down King Oak Avenue and along Lawrence Road. The Walk is that rare, lovely day when time stands still.
One Hope, One Heart
Over the last decade, more than 35 Oak Hills families or staff members facing a difficulty or tragedy have benefited from funds raised by One Hope, One Heart. The event has raised more than $100,000 mostly from a highly anticipated volleyball tournament involving teams from the nine OHLSD schools and the district office.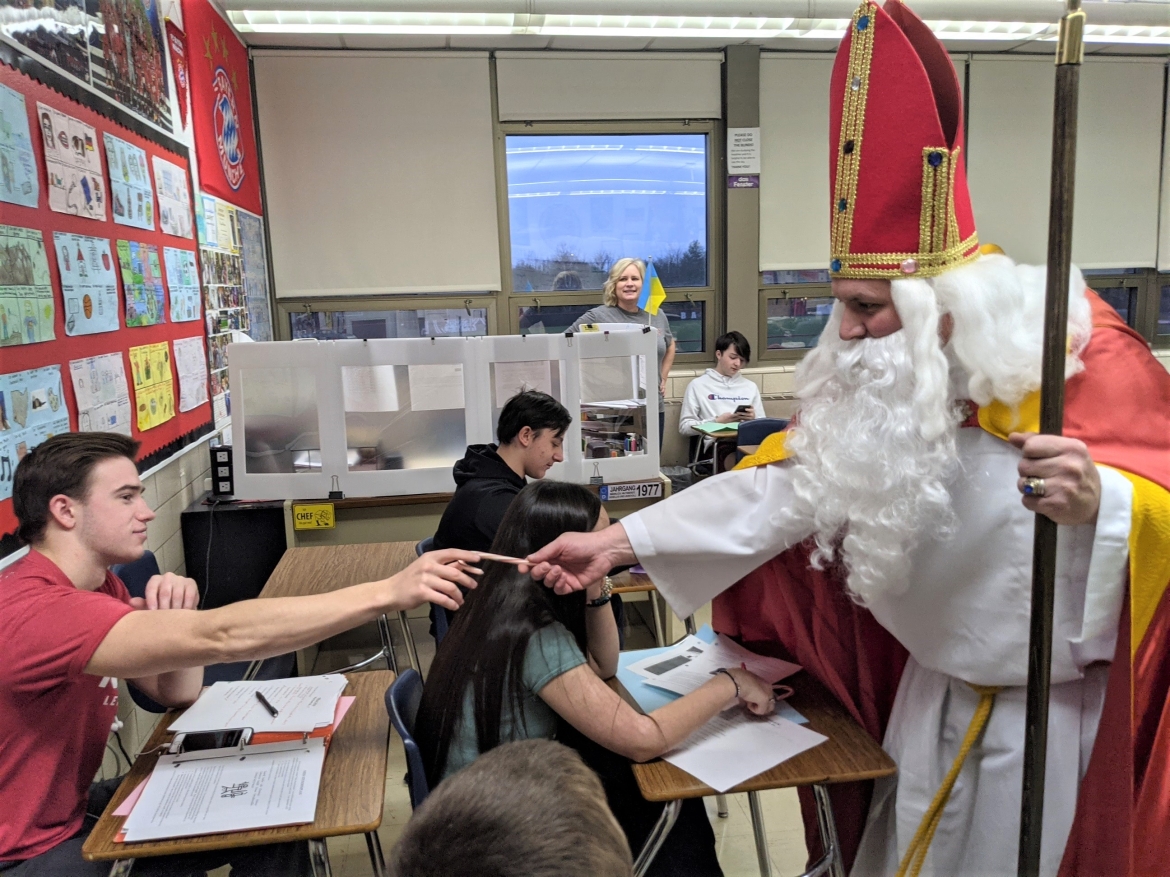 St. Nikolaus
On or very near Dec. 6, a regal and rather imposing figure in a swirling red robe strides down the Oak Hills High School hallways and enters, unannounced, the German classes. He is St. Nikolaus, and has come to check on students' behavior and to reward them with either chocolate or coal.
St. Nik has been coming to OHHS since 2004, accompanied by his mysterious helper, Ludwig, who – legend tells us – slips naughty children into the sack he carries on his back. No Oak Hills student has ever come up missing, but German teacher Rogar Schneider has never been seen in the good saint's presence. Sehr interessant.