Visiting Miami
Posted on: October 9, 2017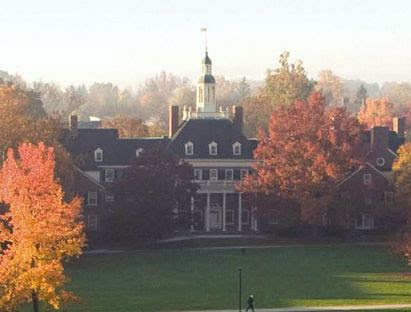 by Hailey Parker
As senior year approaches, college visits become an essential part of your final year of high school. Knowing what your future holds starts with knowing where you want to go to school. One rather interesting school has to be Miami Oxford. Miami has several aspects that make it as Robert Frost states, ¨The most beautiful campus that ever there was.¨ From the hilarious student traditions to the amazing array of organizations, Miami Oxford has the makings of an unforgettable college.
Right from the start, Miami grabs the potential student´s attention with two crucial facts. First off, Miami Oxford is an Original Public Ivy school. This means that it offers an Ivy League college experience at the price of a public school. Public Ivy schools are considered capable of competing with Ivy League schools. Miami is also the #1 Public Undergraduate school and the second in public universities for ¨Strong Commitment to Undergraduate Teaching" a recognition given to only 19 national universities. Second, it holds the second most photographed building in the United States, Maccracken Hall. Most often seen on postcards sent home to parents from the campus, Maccracken Hall is a beautiful building located in the perfect spot for a fantastic picture, highlighting the beauty of the campus.
Miami Oxford offers many different organizations and sports programs. These include their incredible hockey team as well as the dutiful ¨Miami Student¨, writers of the student newspaper. In total, Miami has over 400 different student organizations available to students enrolled at the campus. With so many choices, there's no excuse not to be involved at some point in your college career. There´s something for everyone, even if you´re not an athletic person.
Throughout your college experience, you will accomplish many things. You will make new friends, participate in different classes, and cheer on your college at different sporting events. If you're stressed and need a break, don't forget that you can always go study or take a nap in the Shade Family Room, a room in one of the buildings that´s loved by Miami students for its comfortable chairs and quiet atmosphere. Don´t let college stress you out too much and be sure to visit as many colleges as you can to figure out which is the best fit for you.