Side Menu Ends, main content for this page begins
Back to Side Menu (includes search)
Highlander Spotlight: Sports Manager, Olivia Brown
Posted on: October 10, 2017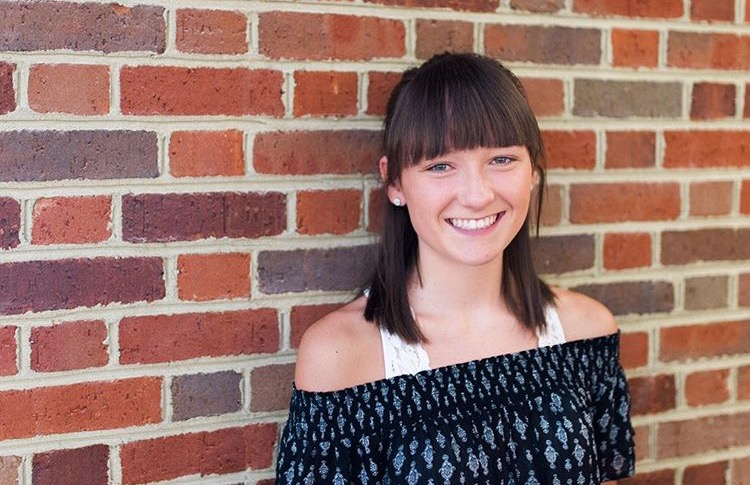 by Molly Florimonte
Some people have heard of them, others have not. Some people know what they do, others don't. Sports managers are people that don't get talked about or appreciated enough in our school. Olivia Brown is the sports manager for the girls Cross Country team. If you don't know, Cross Country is strictly long distance running and is very exhausting. According to Olivia, the main job of a sports manager is to help out the team in any way that you can. For Cross Country, that means taking times and pushing people to do their very best.
Olivia ran freshman year and continued to get injured, but the love for her team caused her to look for other ways to be involved without hurting herself more. For the past three years, she has been doing her best to make it to every meet and practice possible. Her favorite part of being a manager is watching everyone improve and reach their fullest potential. She loves that everyone on the team is so outgoing, inviting, and accepting of her as part of the team. It may be hard to believe, but Brown and her team were able to convince her coach that a girl on the team was pregnant and she believed it! Let's just say, the coach was not very happy.
If you are interested in being a part of a sport that has no drama and is like a second family, Olivia suggests that you join Cross Country. Another option if you do not want to run is becoming the manager when she leaves next year. Brown wants everyone to know that being a sports manager is just like being on the team, minus the adrenaline rush, and that everyone should try to get involved if they can. Although it is challenging, the feeling you get when you go to the camps, or hang out with the team at Panera after a meet, it is worth all of the hard work.