Hurricane Recap
Posted on: October 10, 2017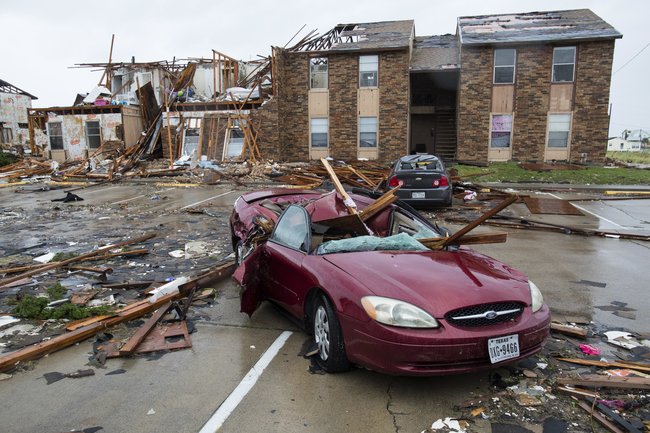 By Makayla Head
Lately, the world has experienced terrible hurricane forecast. In the past two months, two major hurricanes have occurred, which caught everyone by surprise. They both have affected people in horrible ways. While some of the damage is fixable, some can be life changing. People have been addressing the matter by saying that this is going to result in the world ending, and there are a lot of opinions on the subject. I'm sure that the people who are affected by this weather have heard a decent amount of rumors about "the world is ending." These hurricanes have been affecting people for a while now and the consequences are still being felt today.
The first hurricane that was addressed, known as Hurricane Harvey, which started as a tropical storm in the Caribbean Sea on August 17th. Then in late August, Harvey hit Texas, classified as a category four hurricane with wind speeds reaching up to 130 mph only hours after it started in that area. Shortly after, a major tropical storm hit areas, such as Louisiana, through August 29th to 31st. It proceeded to strike eastern Mississippi, Alabama, and Kentucky, where it was labeled as a tropical depression. This particular hurricane caught everyone by surprise because it was the first one that occurred within that time period. It has left over 30,000 people homeless in just Houston, Texas. There are many others who are homeless, helpless, and lost due to this weather. Many corporations have raised money to help those particular people who were affected by the hurricane. But, this was not the only hurricane that left millions of people devastated and needing help.
Hurricane Irma occurred barely a week Harvey. This was the first time in U.S. history that two hurricanes occurred in such a short time span. On August 30th, it started off as a tropical storm occurring in the lower region of Atlantic ocean. It hit many islands like Cabo Verde, which is a small group of islands. Within a few days, it became classified as a category five in the beautiful Leeward islands, as well as Antigua island. Following this, Irma hit Puerto Rico and the Dominican Republic between September 6th and September 9th. It eventually navigated toward Florida, starting off as a category four hurricane then decreasing to a tropical storm. Not long after, it hit Georgia, Alabama, and Mississippi. This hurricane affected hundreds physically and emotionally.
Both hurricanes have demonstrated why everyone thinks the world is ending. Statistics show, that over time people have thought the world would have ended over 10 times. It is understandable why everyone thinks the world is ending due to the drastic weather that has occurred. This can result in the glaciers melting and overheating causing overflow in the seas. Contrary to popular belief, the world is not going to end. Minor hurricanes are still occurring right now such as Franklin, Katia, and Jose. But even though those hurricanes are minor, they are still affecting a lot of people. When catastrophes hit, awareness needs to be brought to this global situation, and money needs to be donated to one of many charities providing funding for the people that lost everything due to these hurricanes.