Side Menu Ends, main content for this page begins
Back to Side Menu (includes search)
Oven Roasted vs Deep Fried Turkey
Posted on: December 6, 2017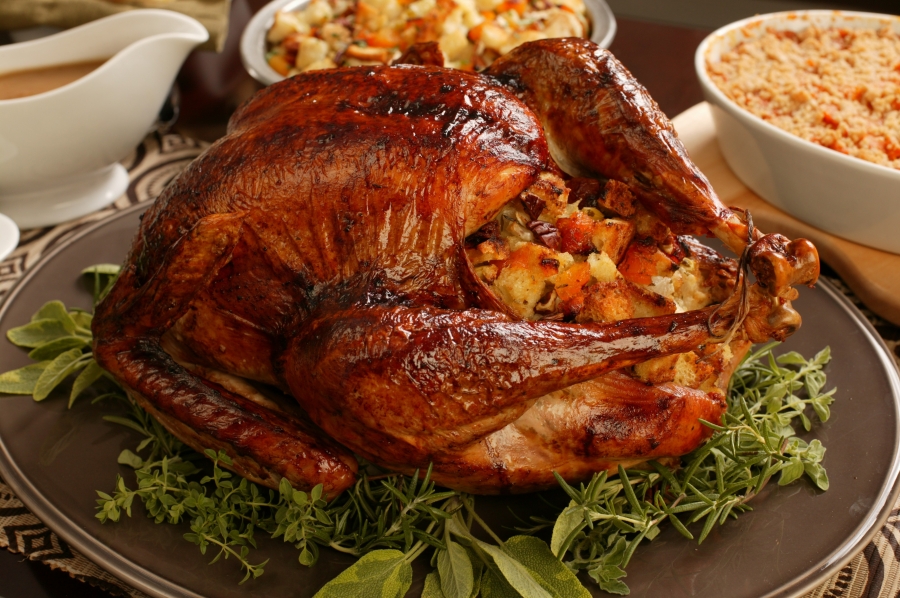 By Leah Lindemann
As the holidays are in full force, spending time with family and eating good amounts of food is a must.The big debate these past few weeks is which way to cook a turkey tastes better; roasted or fried? There are different advantages and disadvantages between the turkeys. First of all, having a roasted turkey includes not having to buy an expensive fryer. The disadvantage to cooking a turkey in the oven is that it can take up to six hours depending on the size. The advantage of fried turkey is, fried can take up to only 45-50 minutes to make depending on the size. A downfall to the fried option is that with all of the equipment, could cost up to a few hundred dollars but a perk to that is the fact that you can use the fryer many times, not just once.
Our first option is the classic oven roasted turkey. This is usually the basic kind every family normally has if they celebrate Thanksgiving and Christmas. Senior Grace Hissett bandwagons along with the generic style turkey. She prefers oven roasted over fried because she has not experienced the deliciousness, yet. Grace feels as though when she is a mom and is the star of making the food, she will forsure make roasted turkey.
The second option is the deep fried turkey. If you want a turkey that is full of flavor without having to add gravy to spice it up, this option is just for you. Junior Audrey Lindemann much rather prefers this option over the latter. Unlike Grace, Audrey has had both options plenty of times to decide which she likes better. Audrey thinks that if she were a mom, she would make sure both turkey's were prepared because she thinks Thanksgiving would not be the same without both.
Both options are great, so whatever you decide on make sure you have the best side dishes to make it even better! Happy Holidays from The Tartan.