Side Menu Ends, main content for this page begins
Back to Side Menu (includes search)
Snow Days
Posted on: February 8, 2018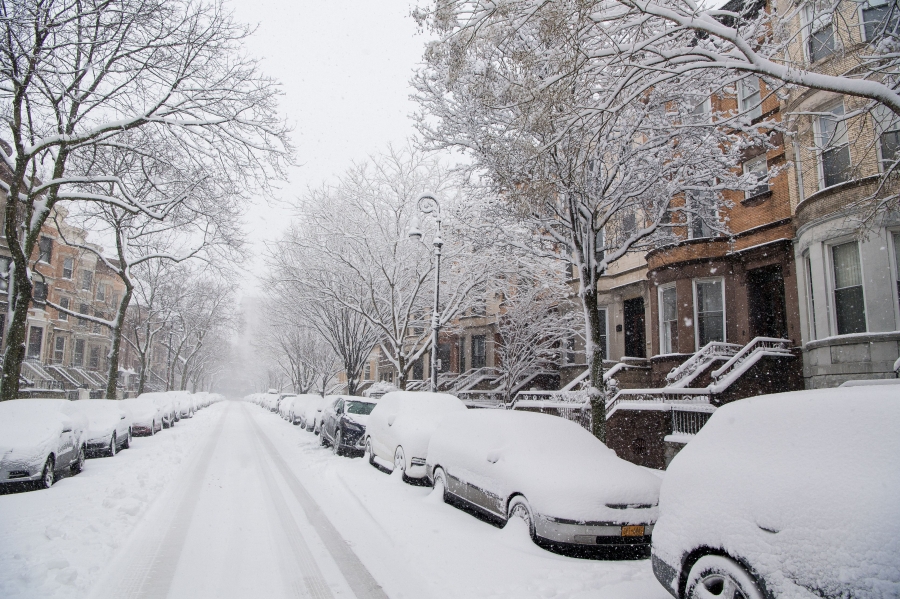 by Olivia Young
The 2017-18 school year has been filled with unexpected cold and snow days. As a student, I always wondered what went into calling a snow day. Fortunately, I was able to interview Mr.Brandt, the Oak Hills High School Superintendent, whose plays a major role in decided to call off school for weather related days. According to Mr. Brandt, calling off a school day is , not as simple as going outside and looking at the roads or walking outside and realizing it's cold. As to my surprise, Mr. Brant informed me that the district follows weather patterns and forecasts. He explained how the district has to look at the timing of when the snow and ice is supposed to start and whether or not it starts overnight or during the day. If the weather was supposed to start over night, the district starts driving the roads between 4:00-4:30 just to monitor the road conditions, which is then followed by communicating with Green and Delhi Township transportation departments about the effectiveness of salt treatments and snow removal. He continued that the biggest concern the department has when bad weather strikes is the safety of the students.
Twenty years However, despite cold weather and snow, some parents still have nostalgia about walking to school, uphill, both ways, everyday, and don't fully understand why schools get called. Some parents get angry or even upset because us kids get called off for "everything". Mr. Brandt mentioned that calling off of school for a cold day is based on the students who walk to school and their overall risk of frostbite and hypothermia which only takes 30 minutes for it to reach the skin. The district also has access to technology that plays a huge role and assists in weather patterns and forecasting. One also has to wonder the role that social media and media attention plays in hyping weather related issues.
But what impact will this have on the Seniors of Oak Hills? The state of Ohio recently switched to the amount of hours students have to be in school instead of amount of days. n 2015, the Oak Hills School district got called off for a week straight due to snow days, and because of that students had to make up those days in the summertime. Mr. Brandt mentioned that the Oak Hills mission is to educate all students everyday. In the event we would not be on target to meet the state required hours, the district has a plan in place to ensure we would meet the requirement.